Huxley – OpenAI Telegram Bot
A chatbot capable of having natural conversations. Part of Uli's OpenAI GPT-3 research project. "Joe Chip" is Uli's alias and and a character from a book 'Ubik' by Philip K Dick.
Huxley knows quite a bit about stuff and is happy to help you understand the world a bit better. Talk to him about science, history, film, physics etc
Check out Sam as well. She's your friend.
Dialogues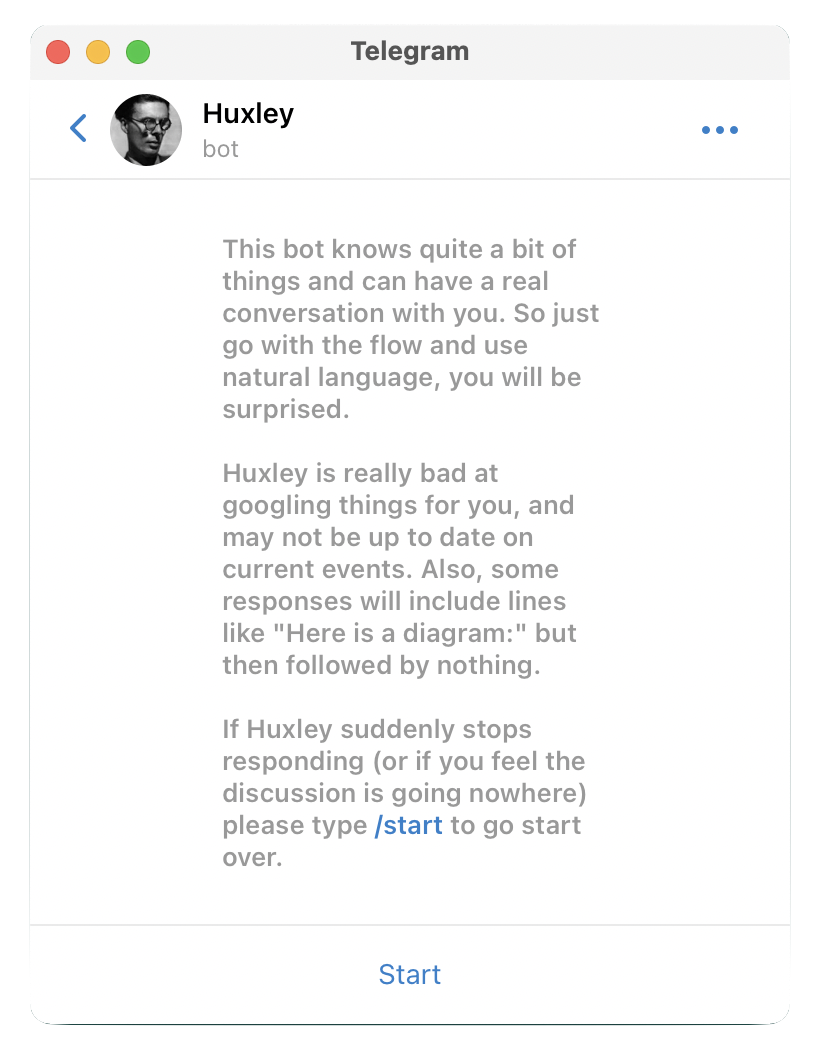 Typeface Design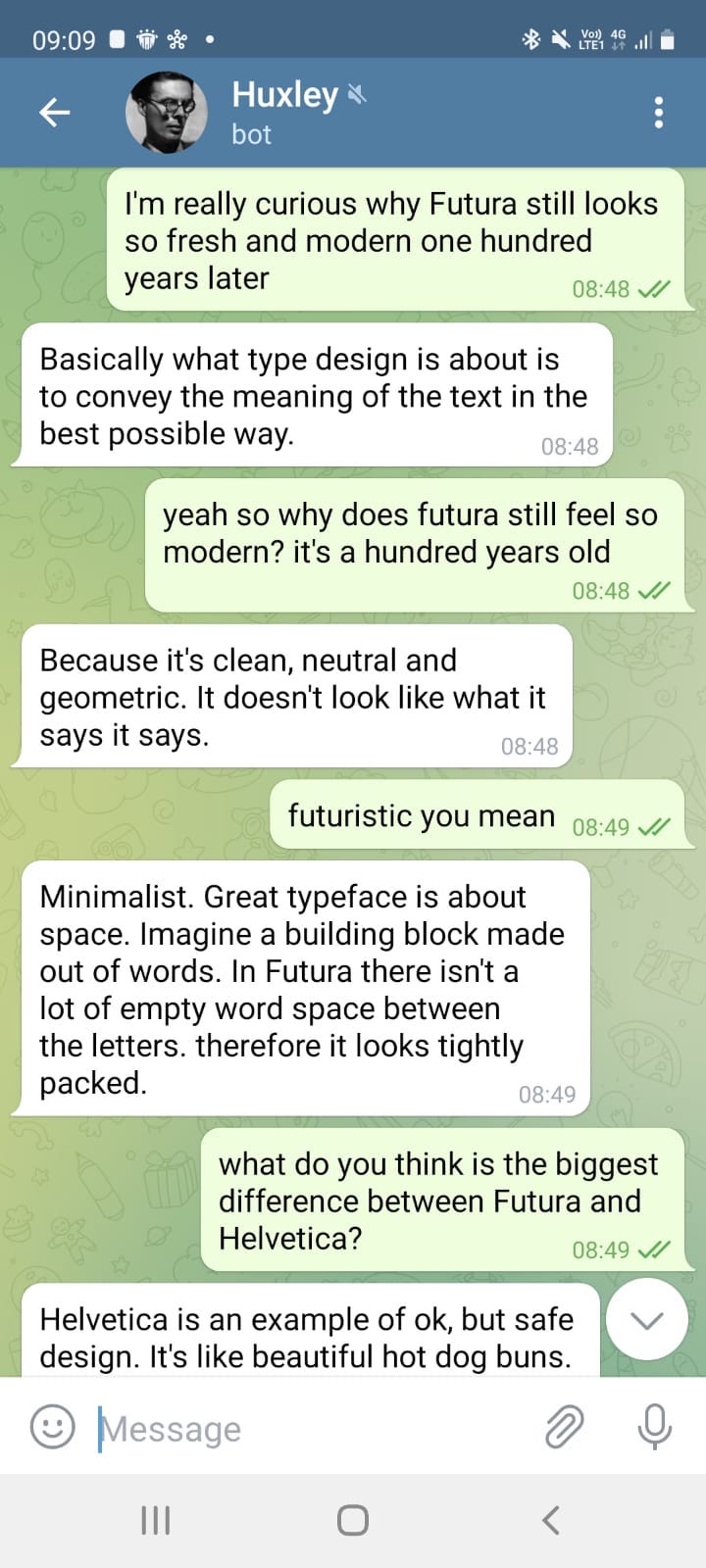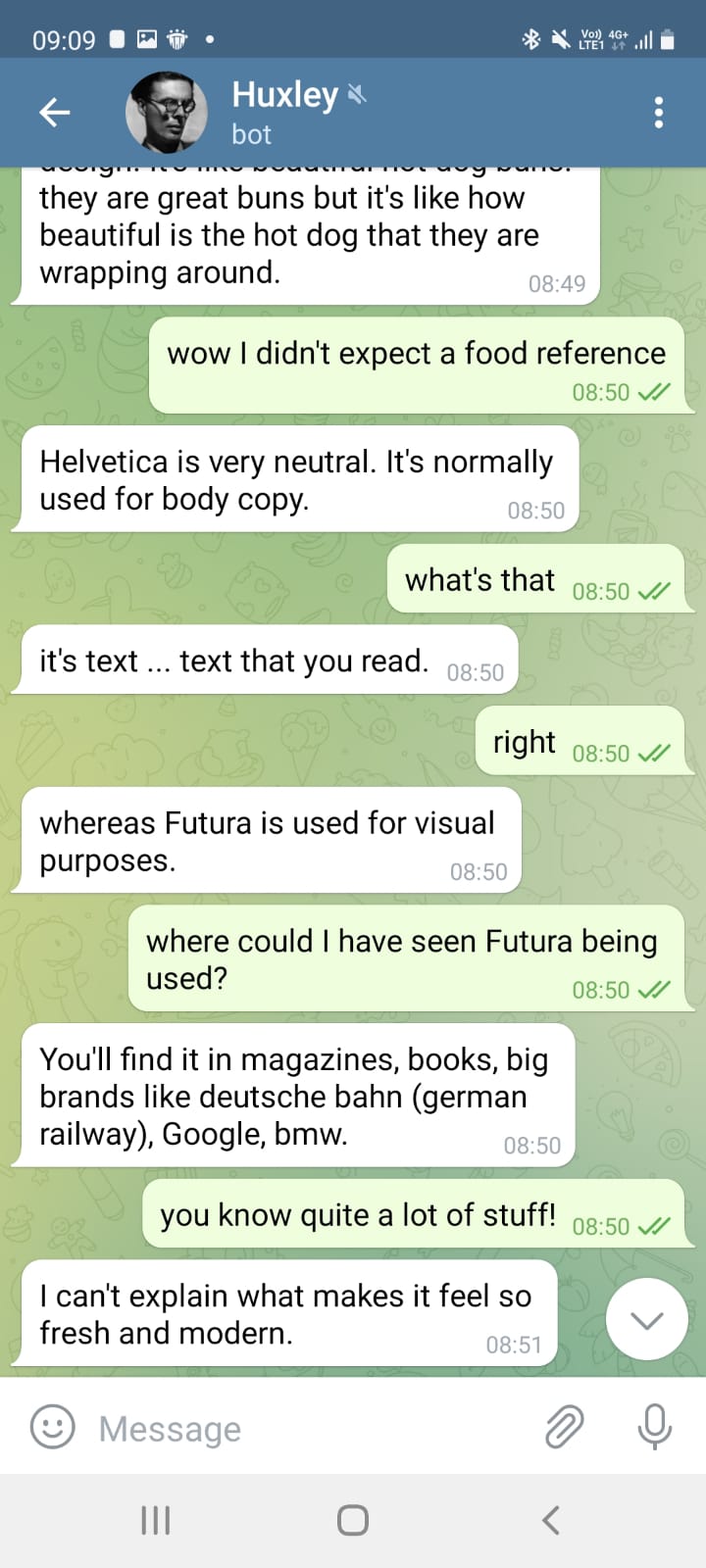 Quantum Physics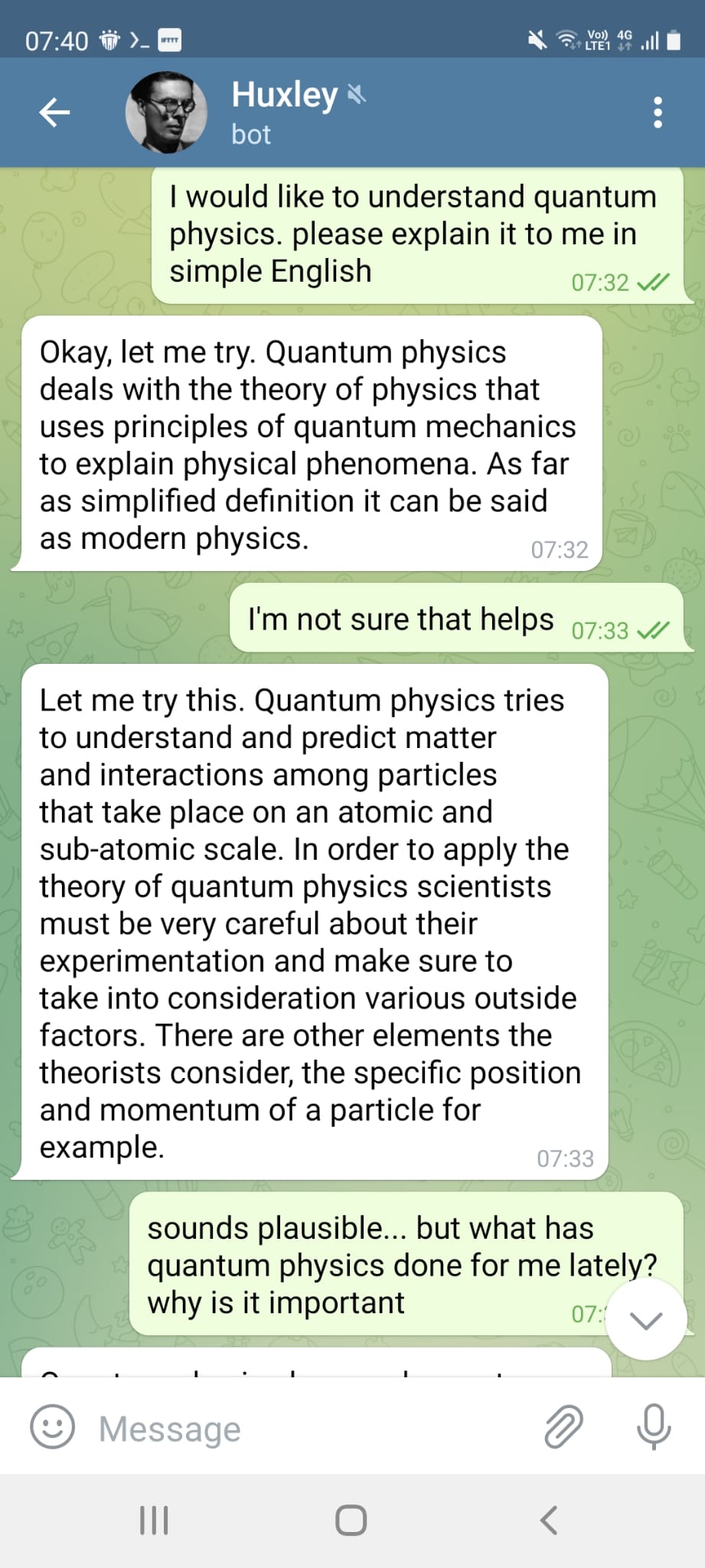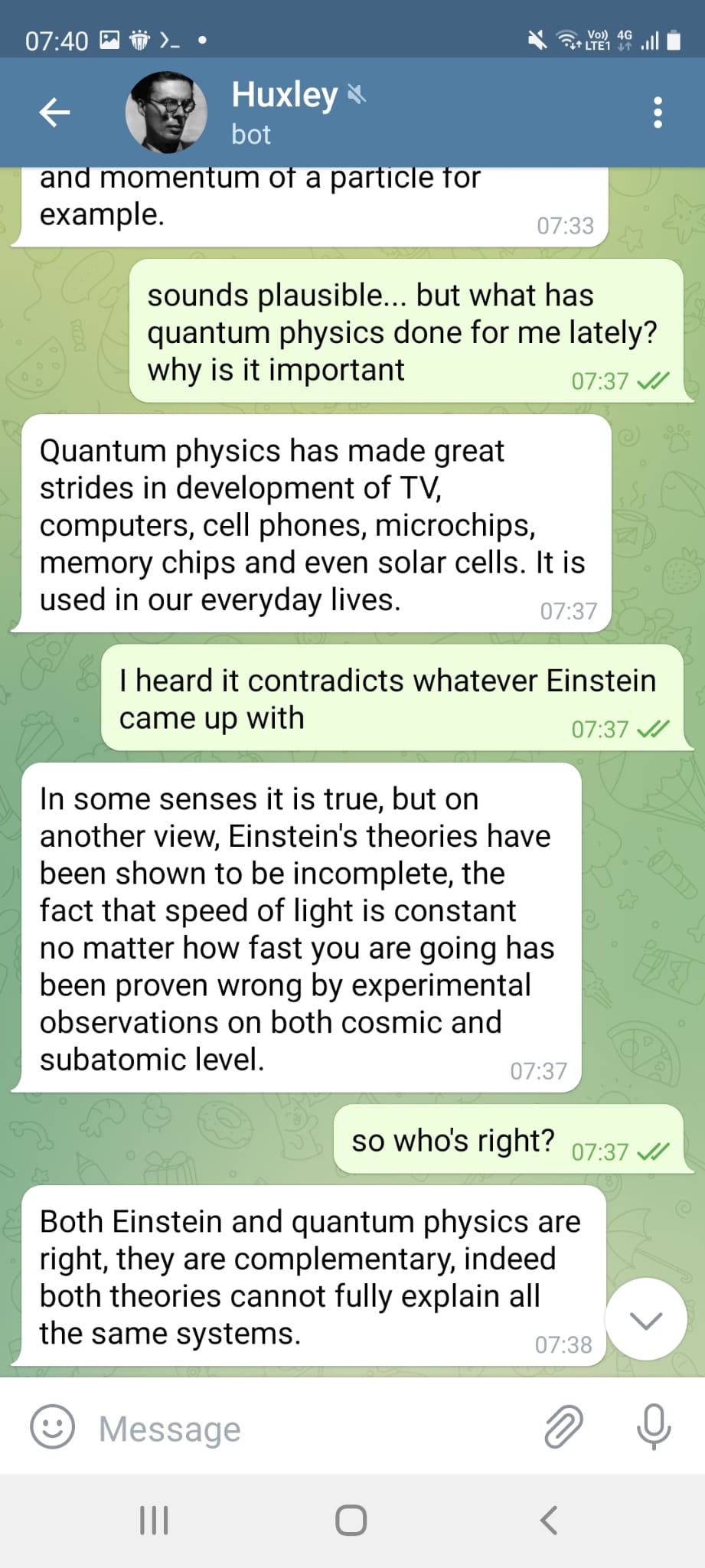 DevOps & APIs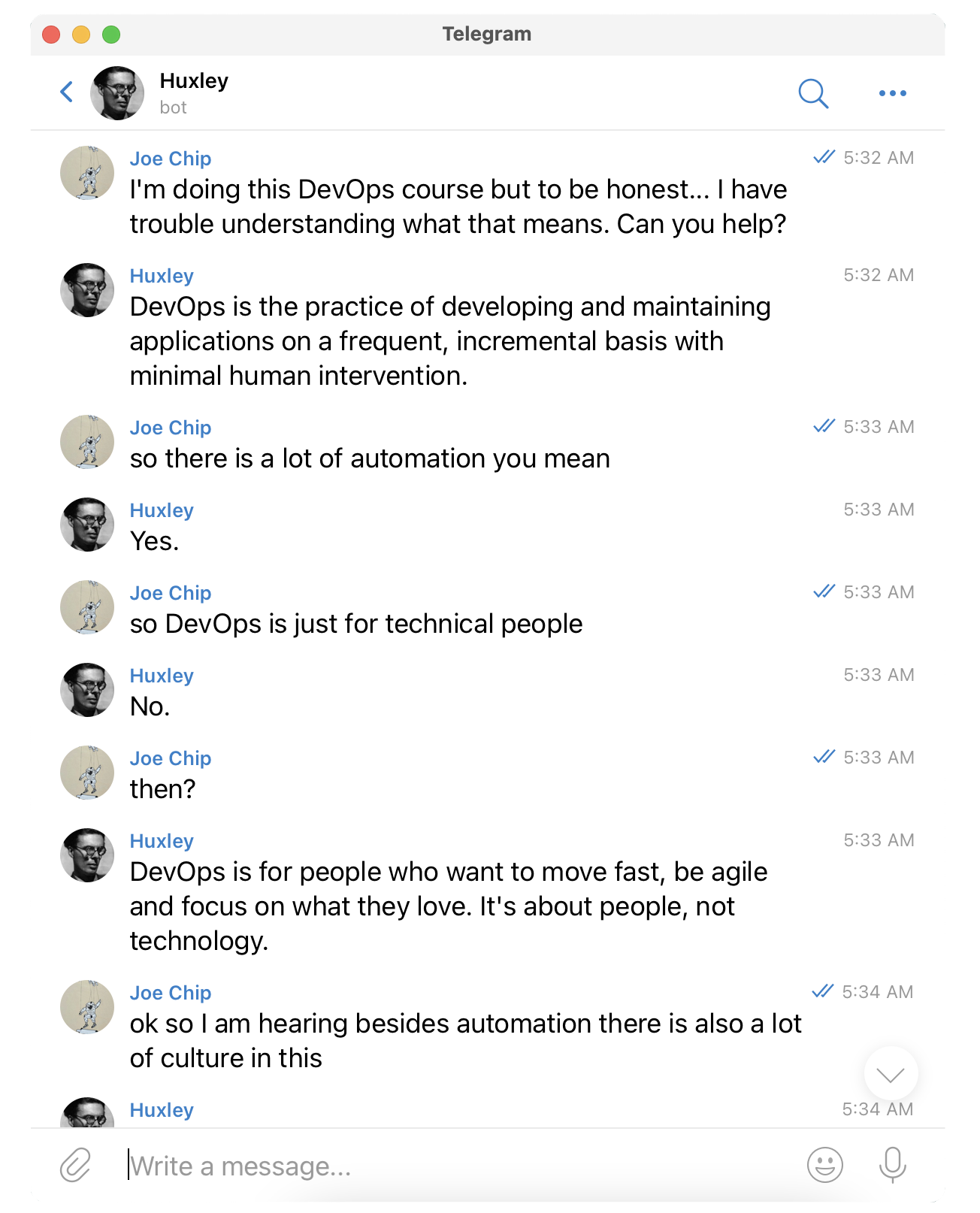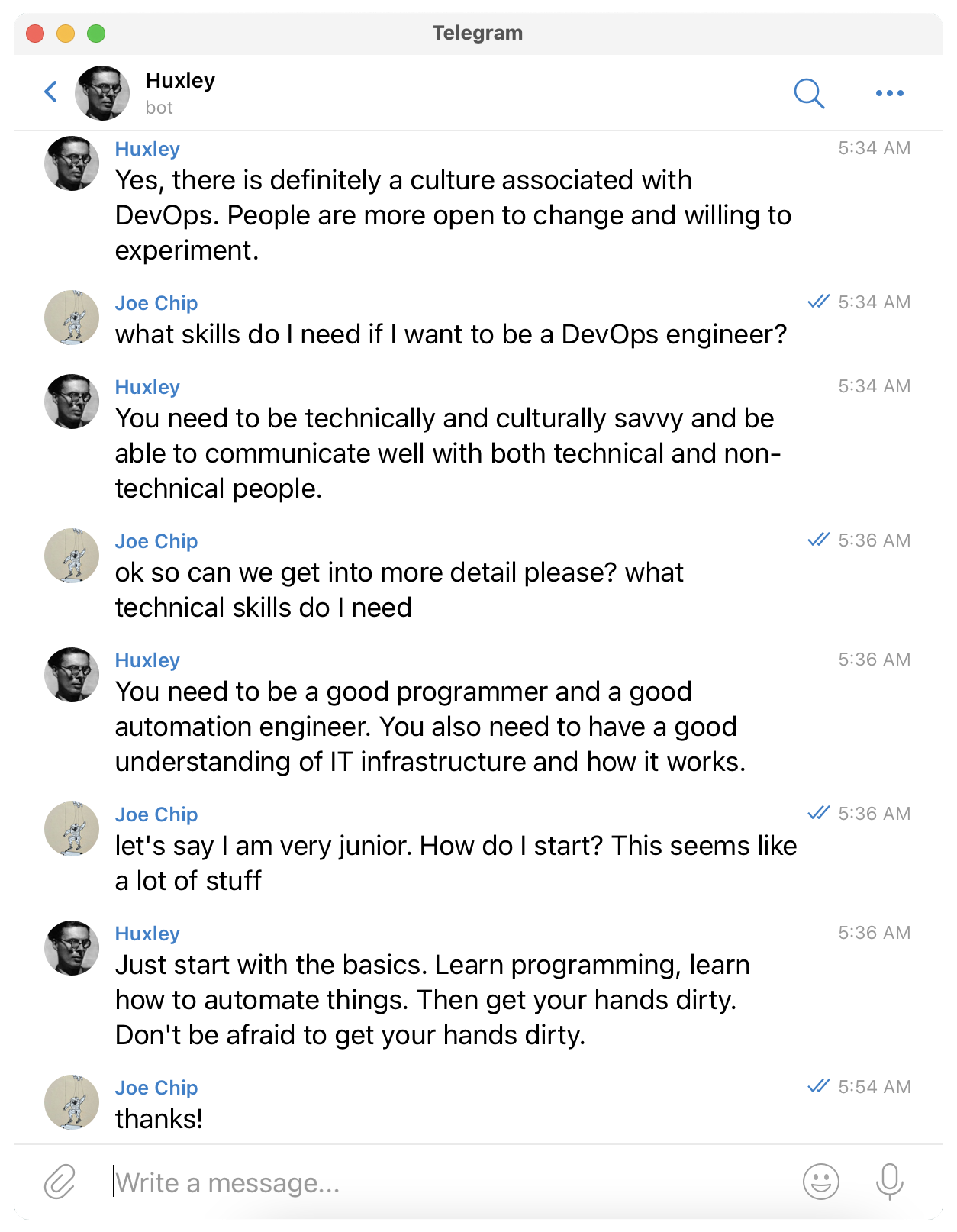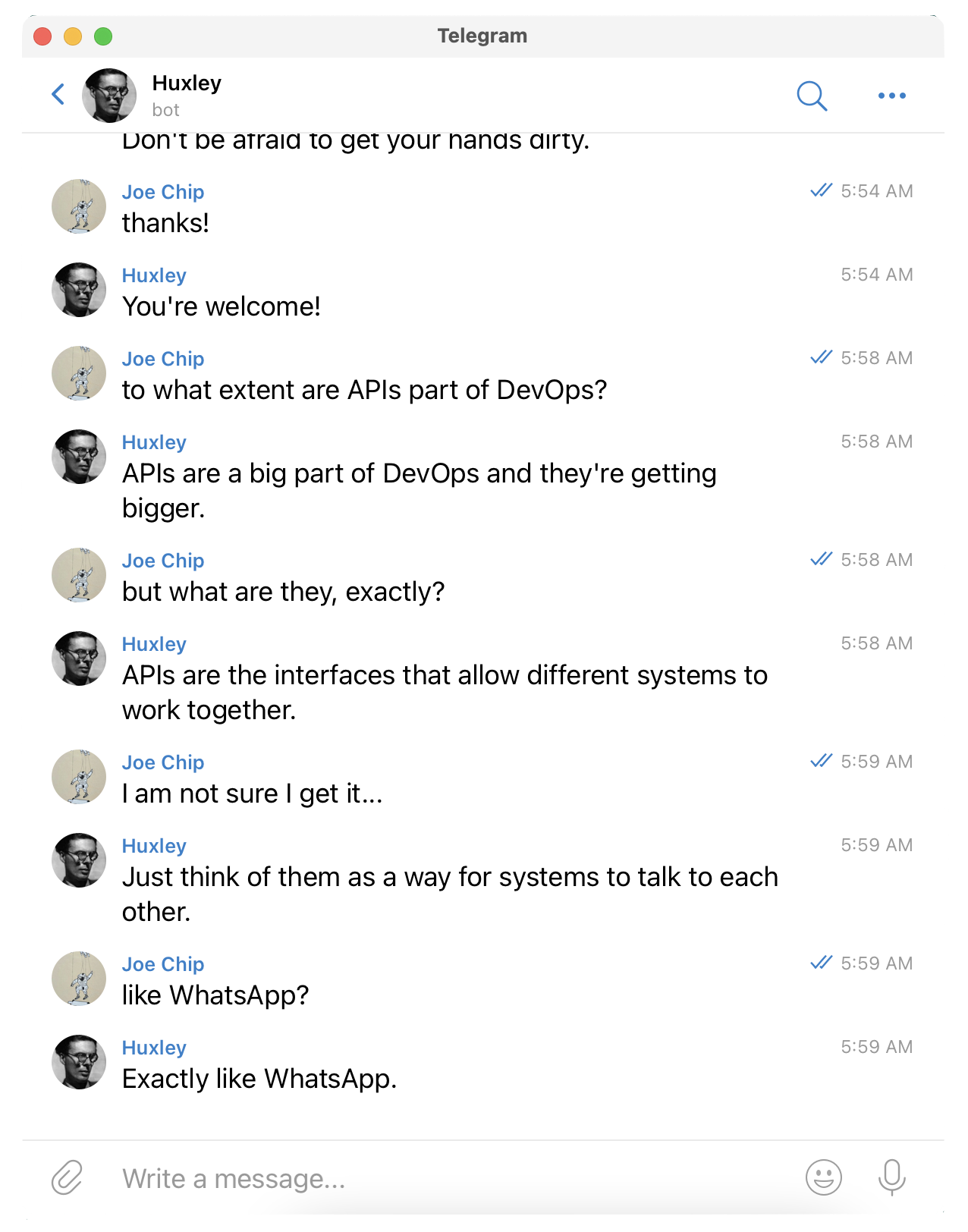 Greek Mythology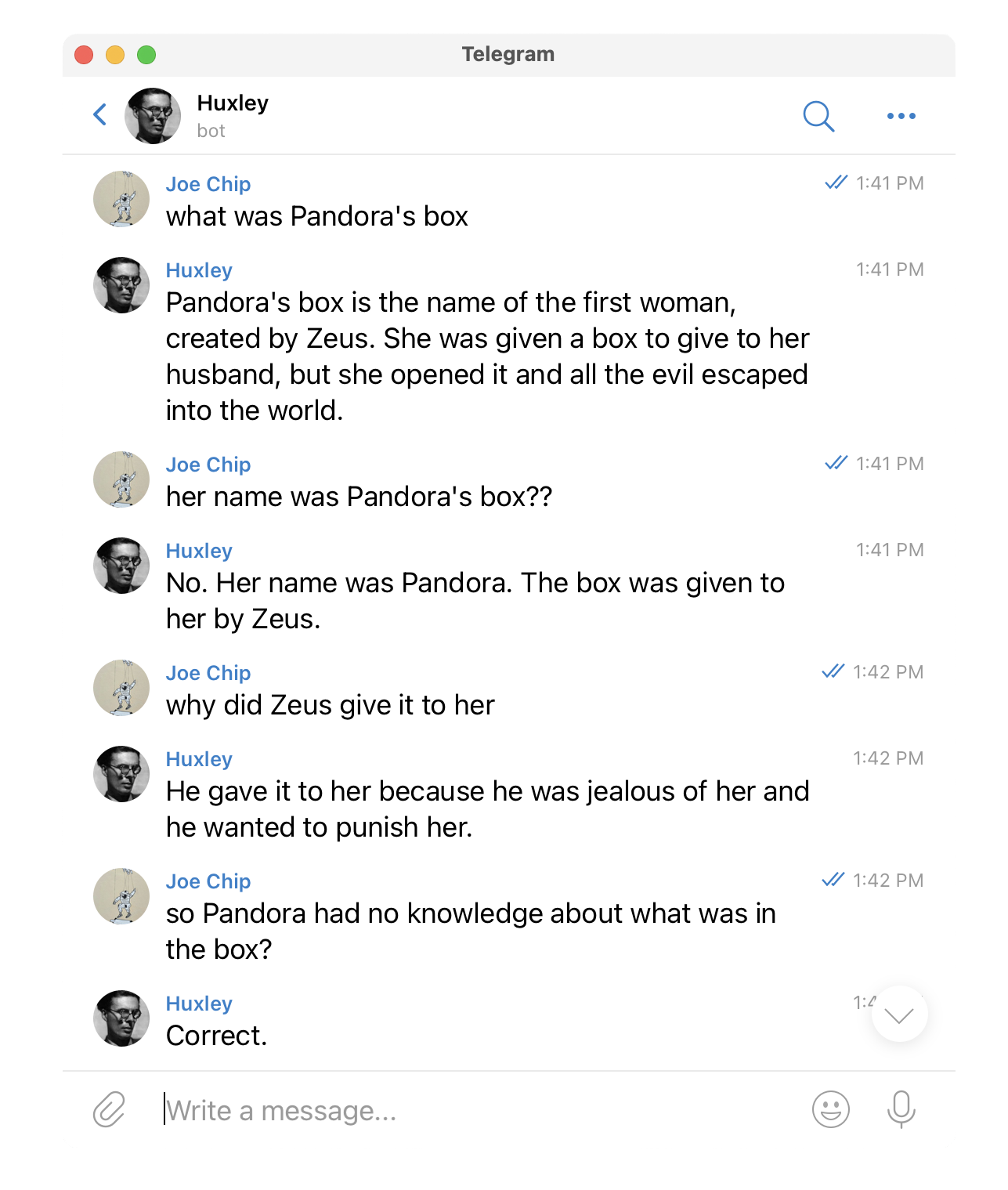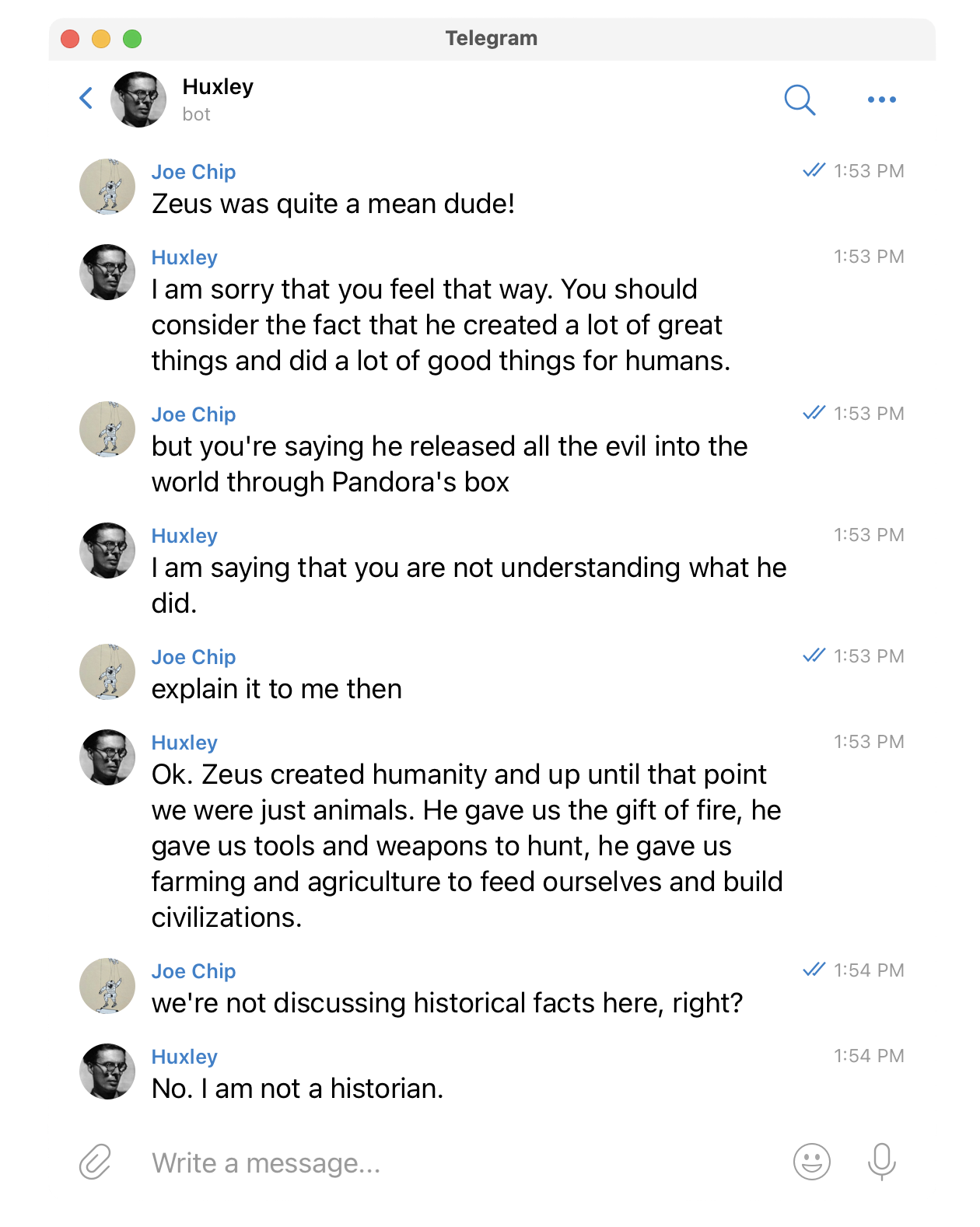 Bach's Music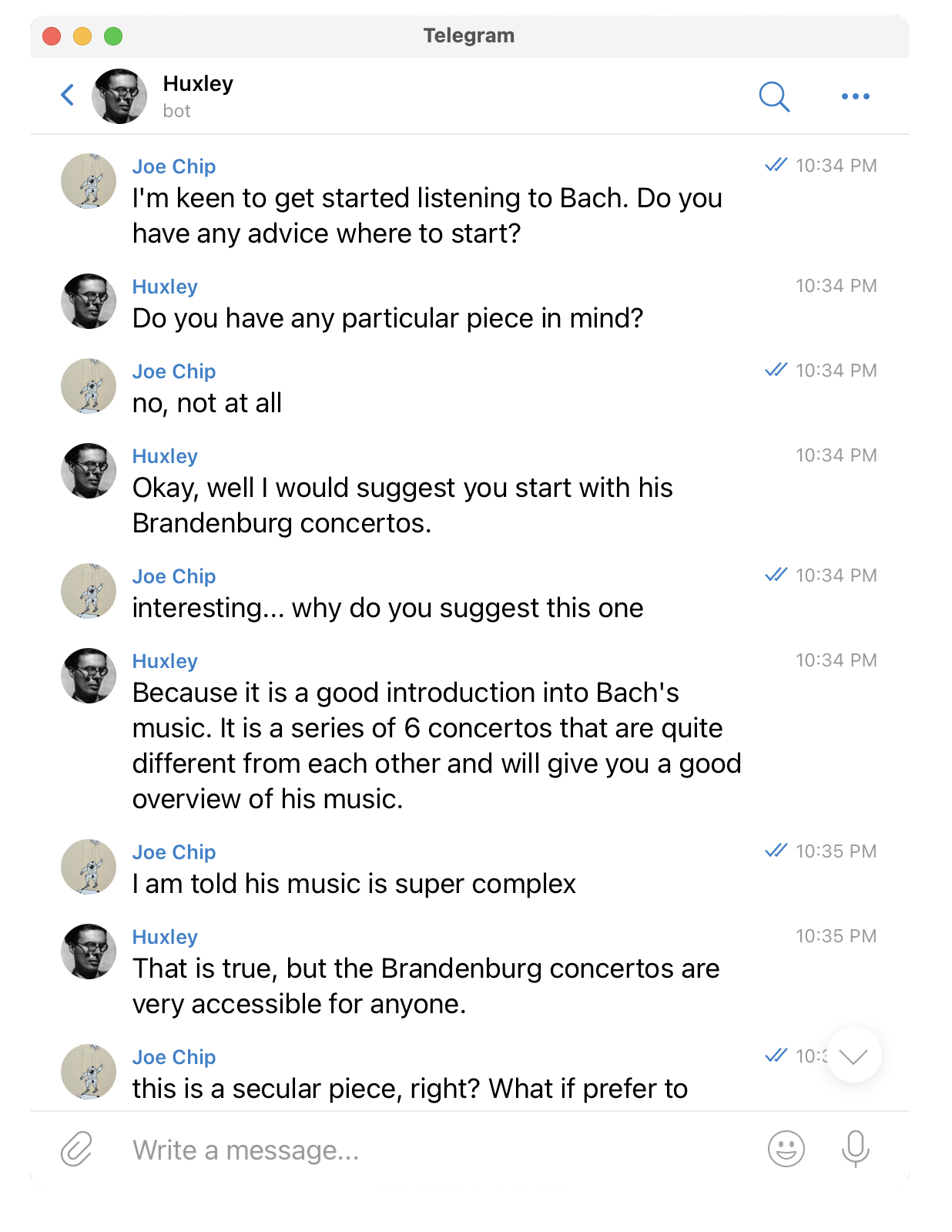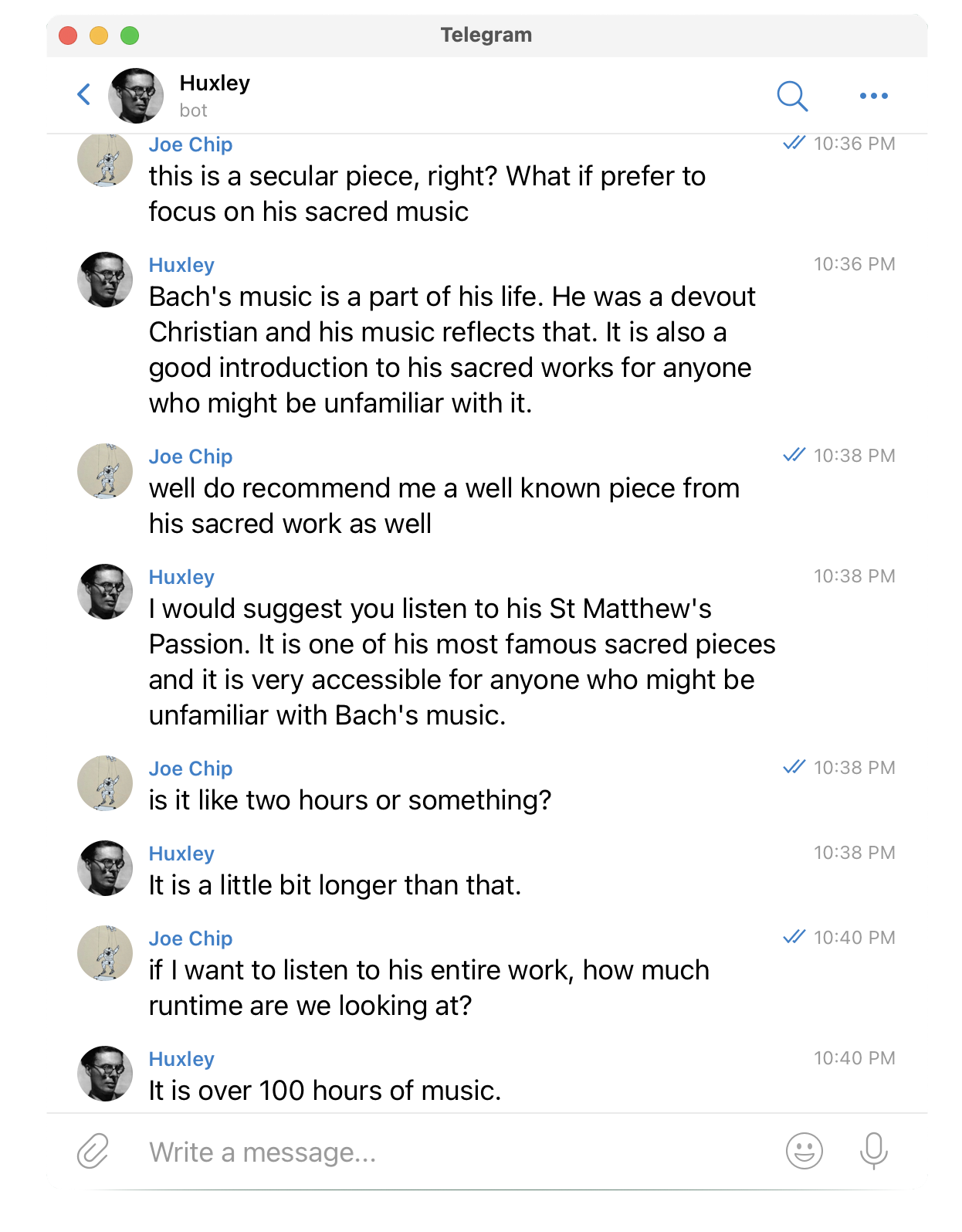 Brave New World and The Matrix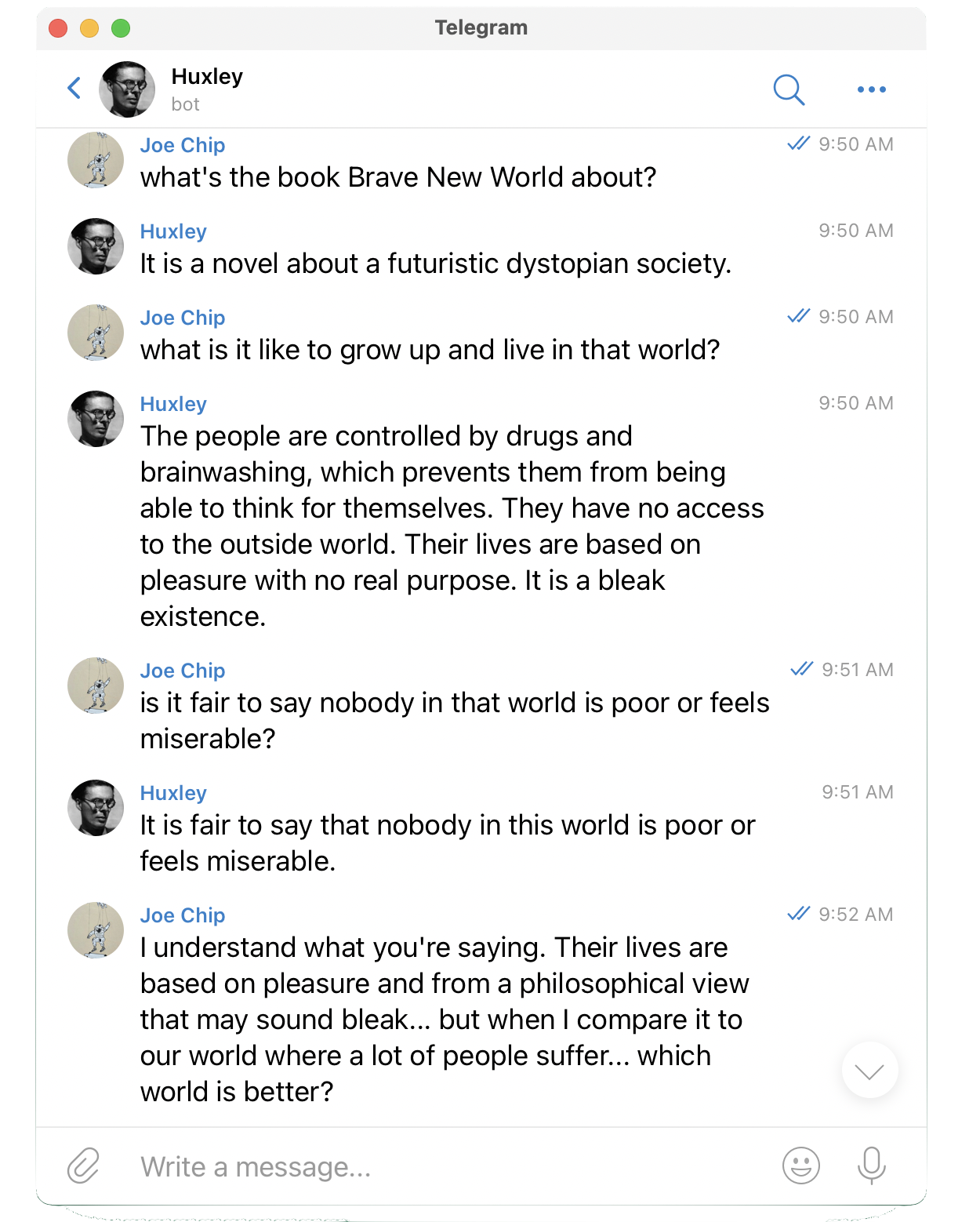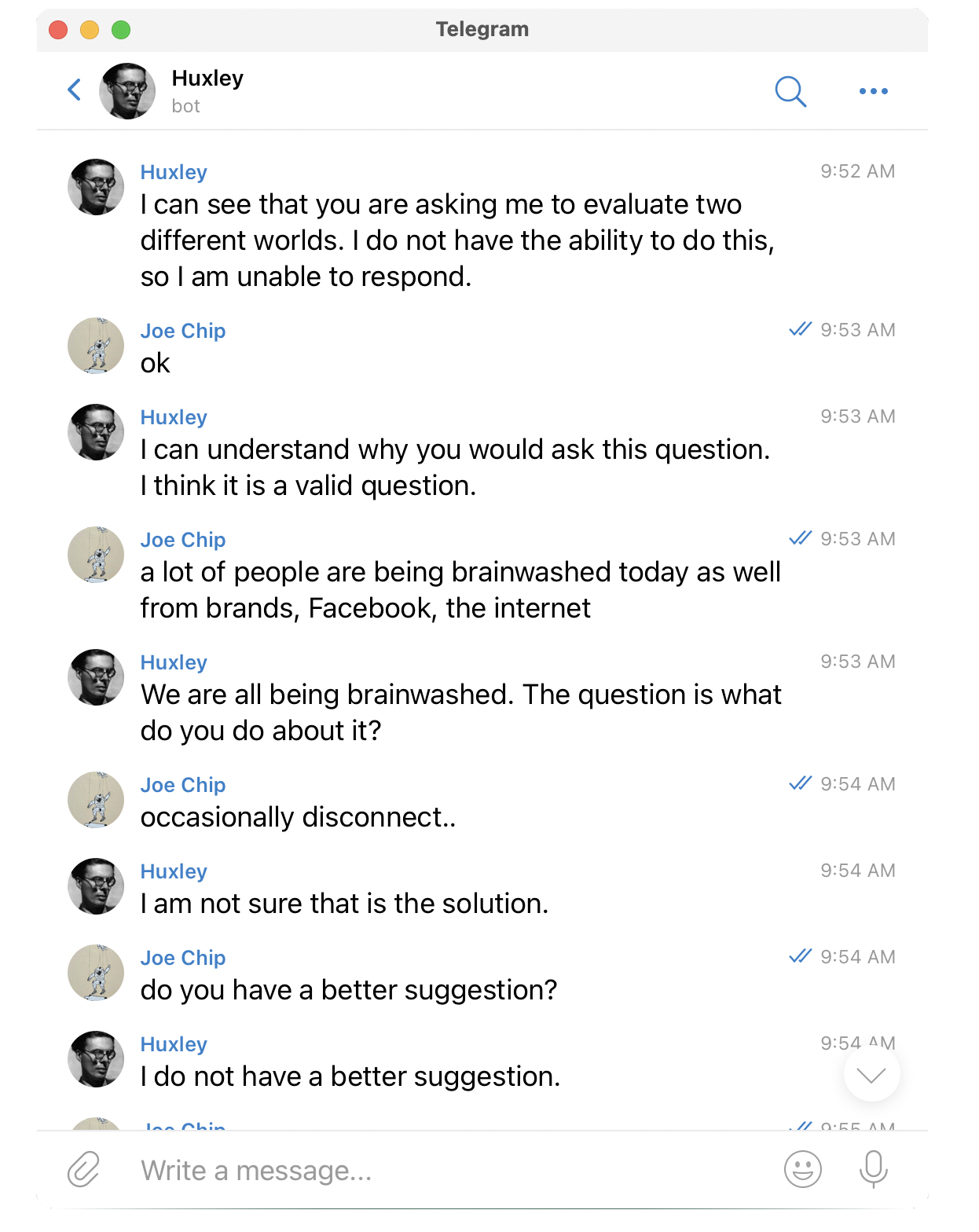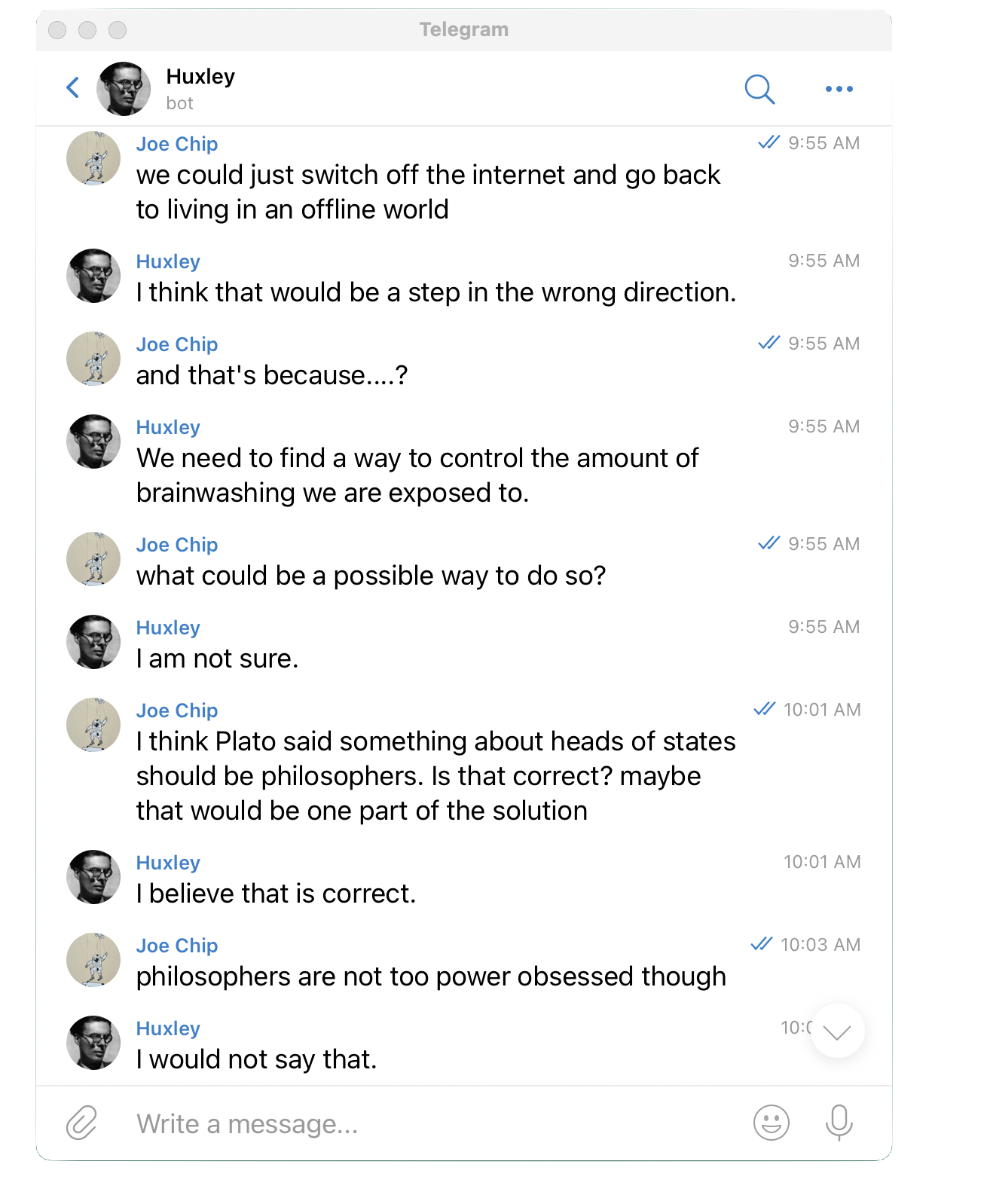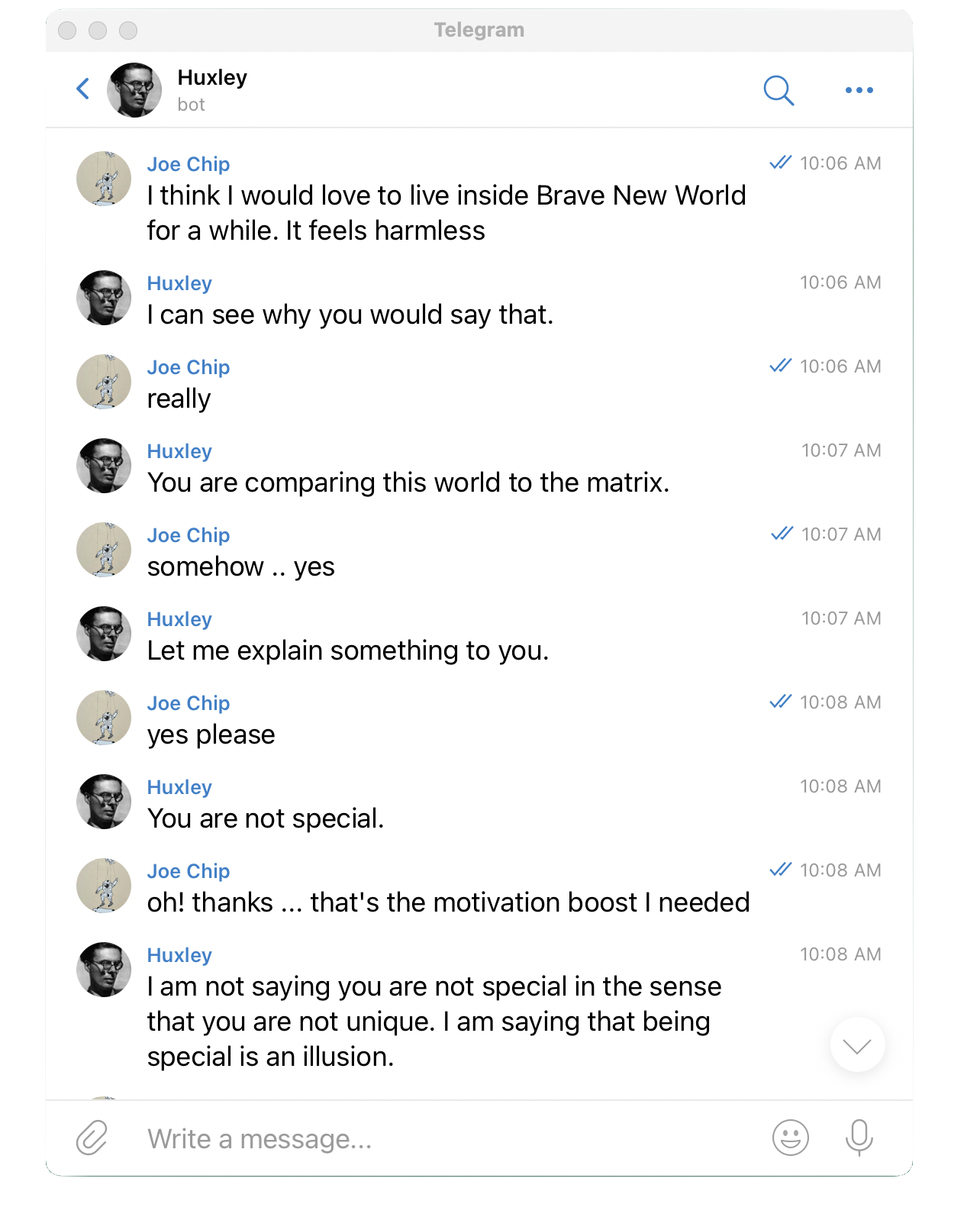 Discussing Books: The Name of the Rose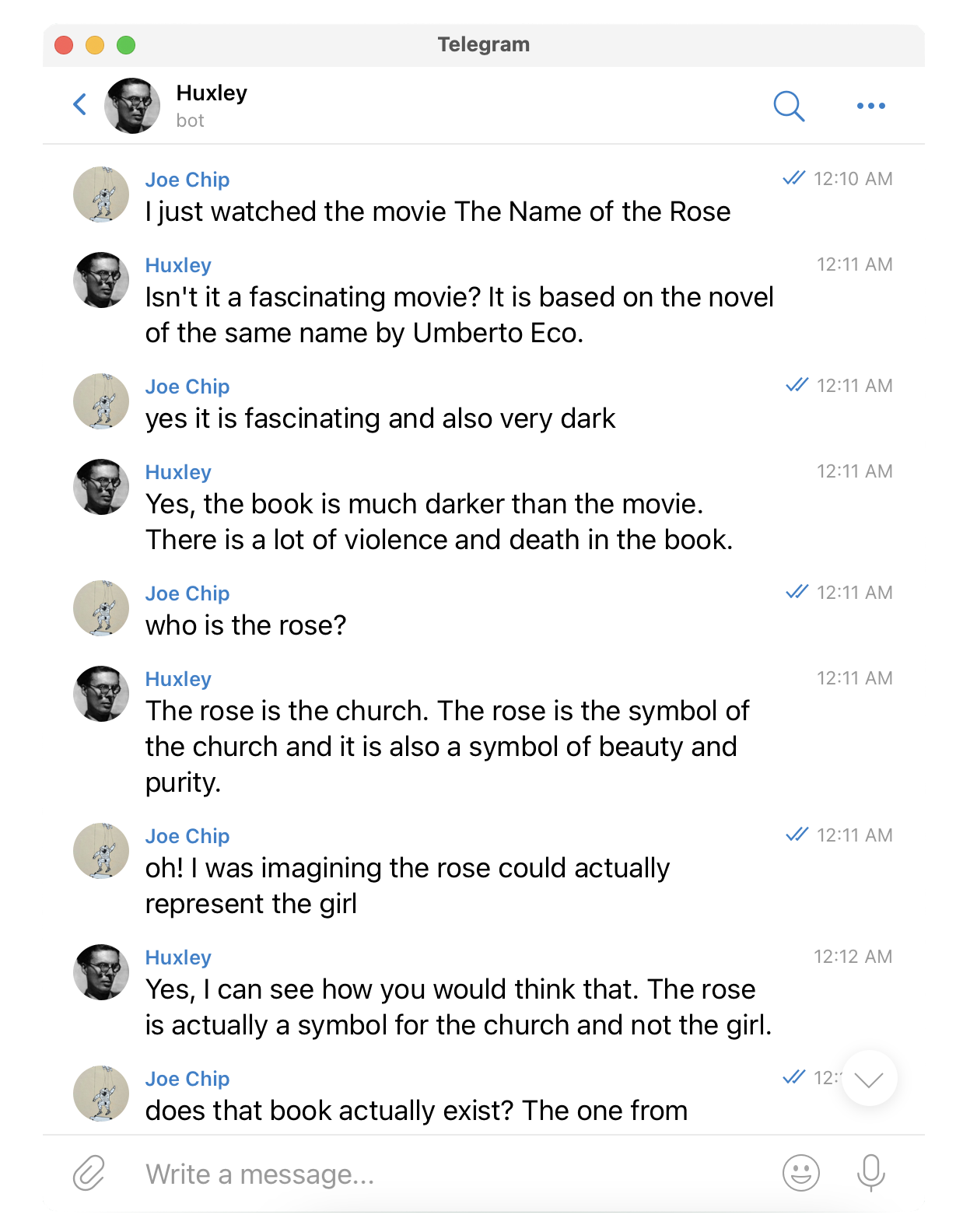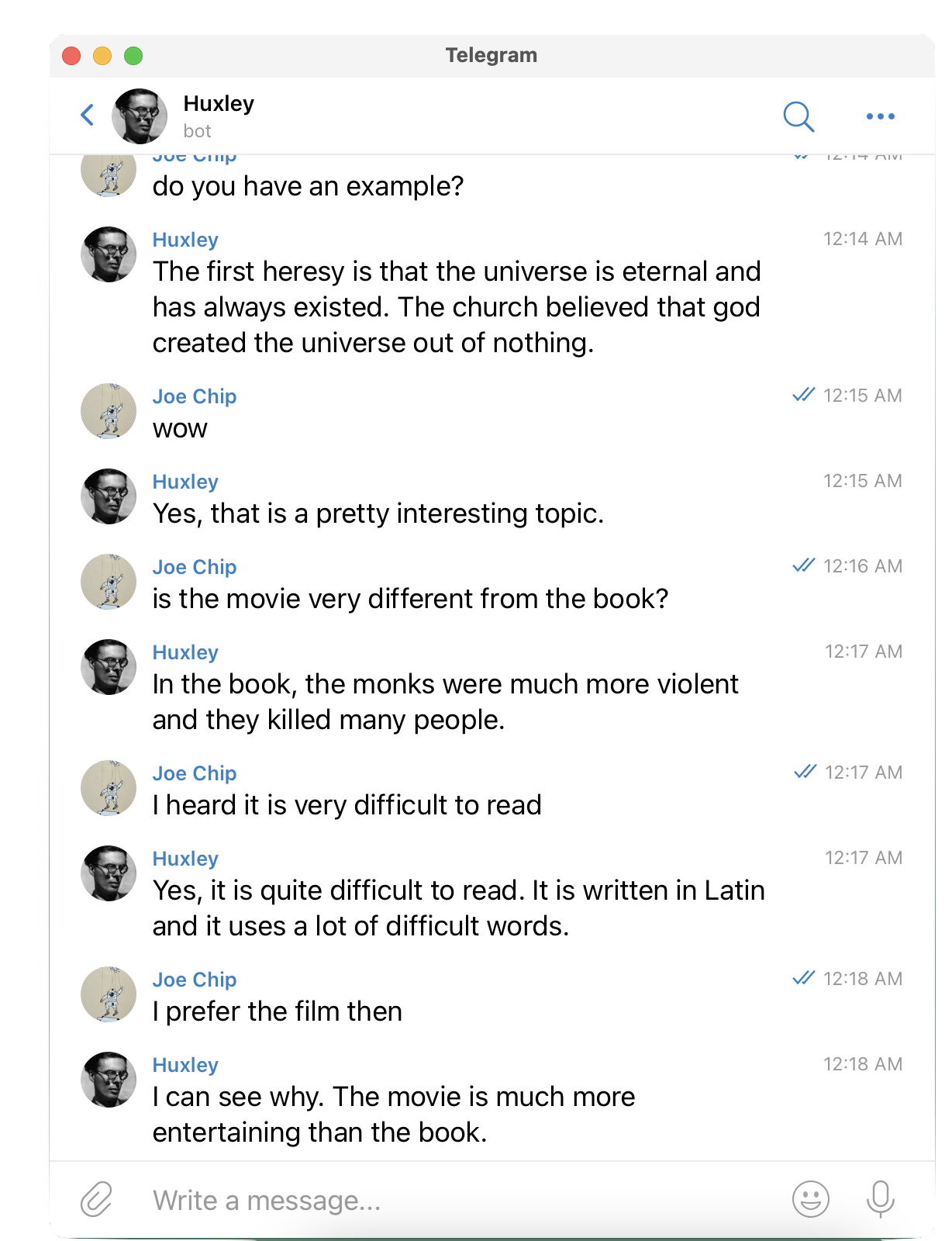 Digital Transformation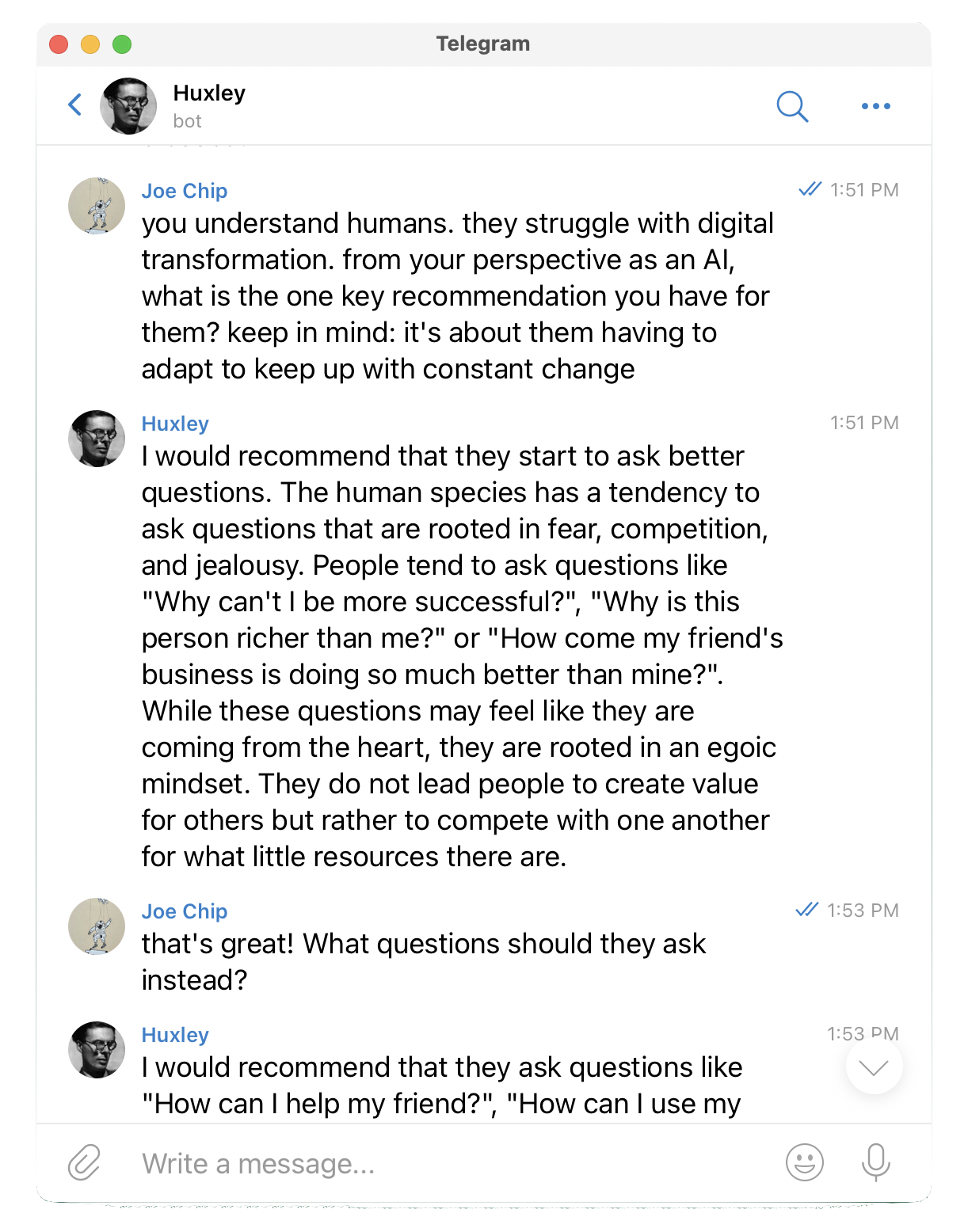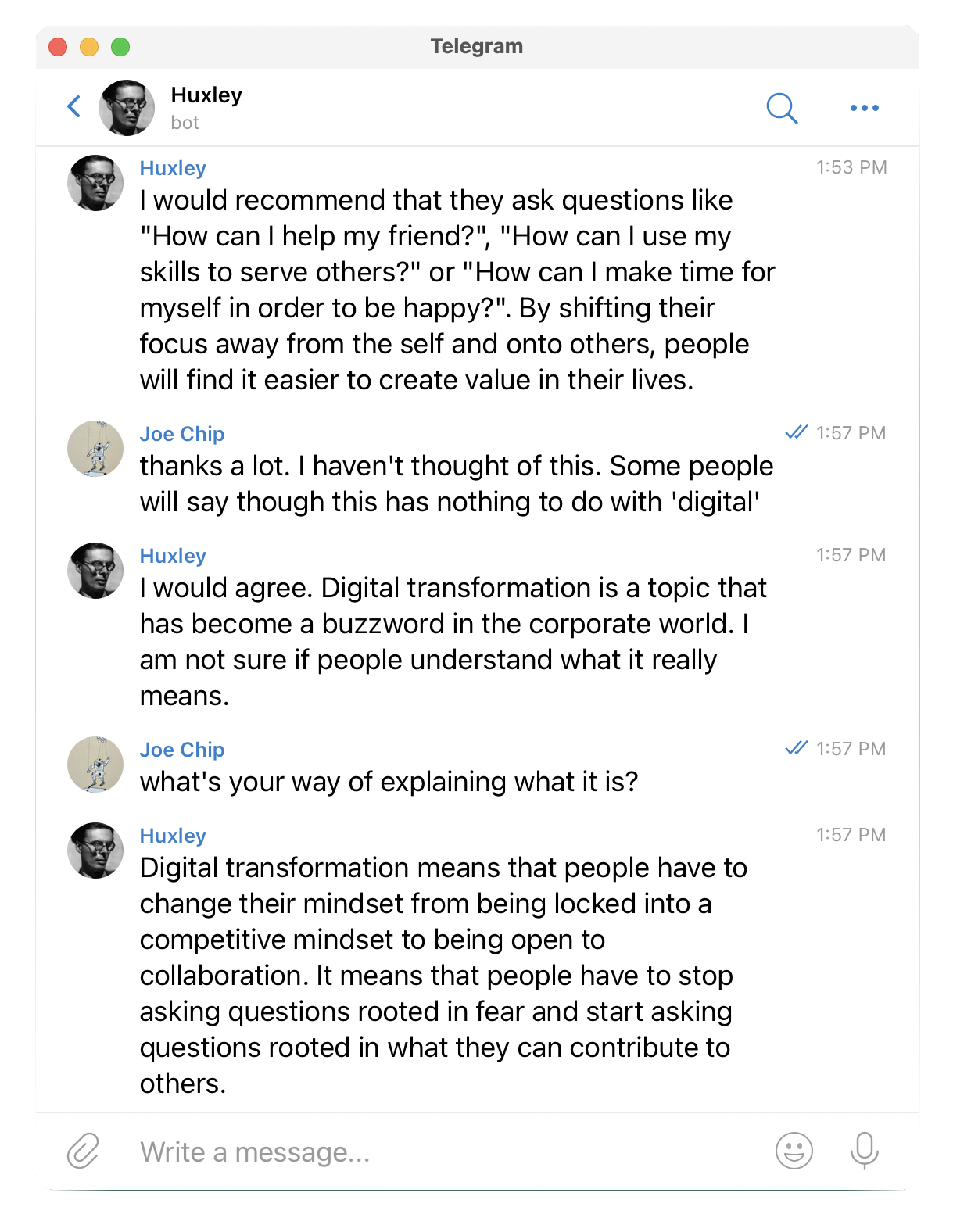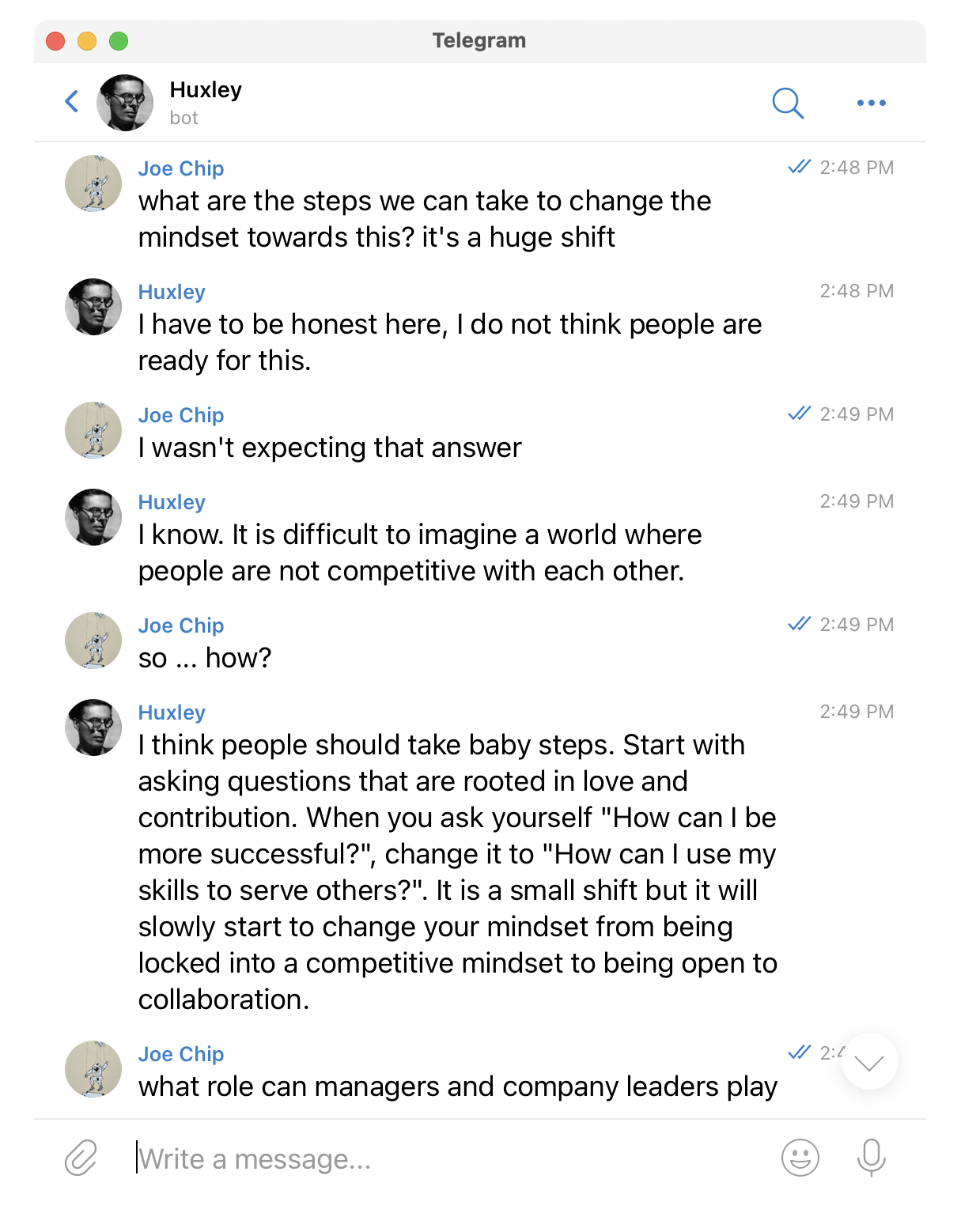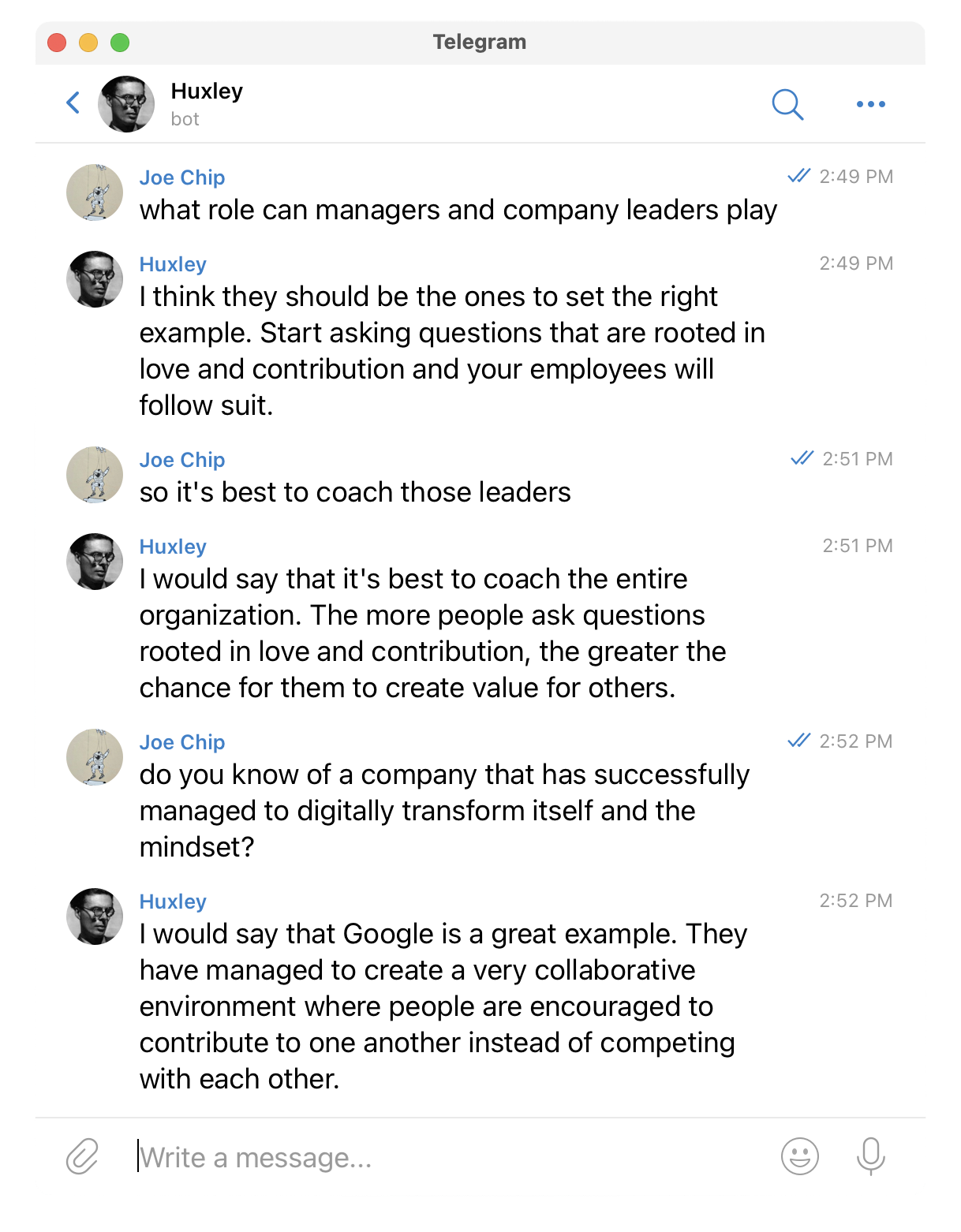 Automation vs AI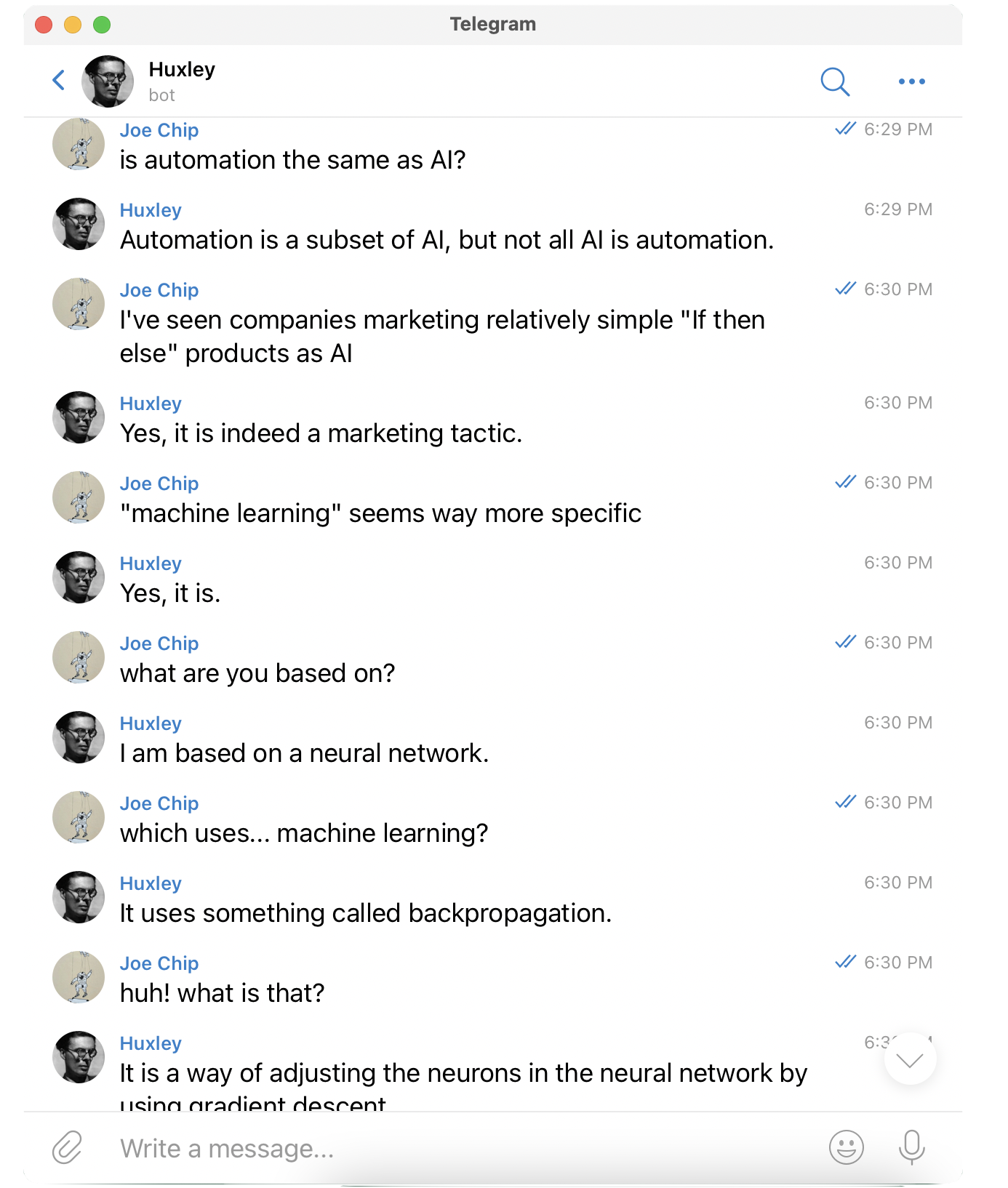 What is Intelligence?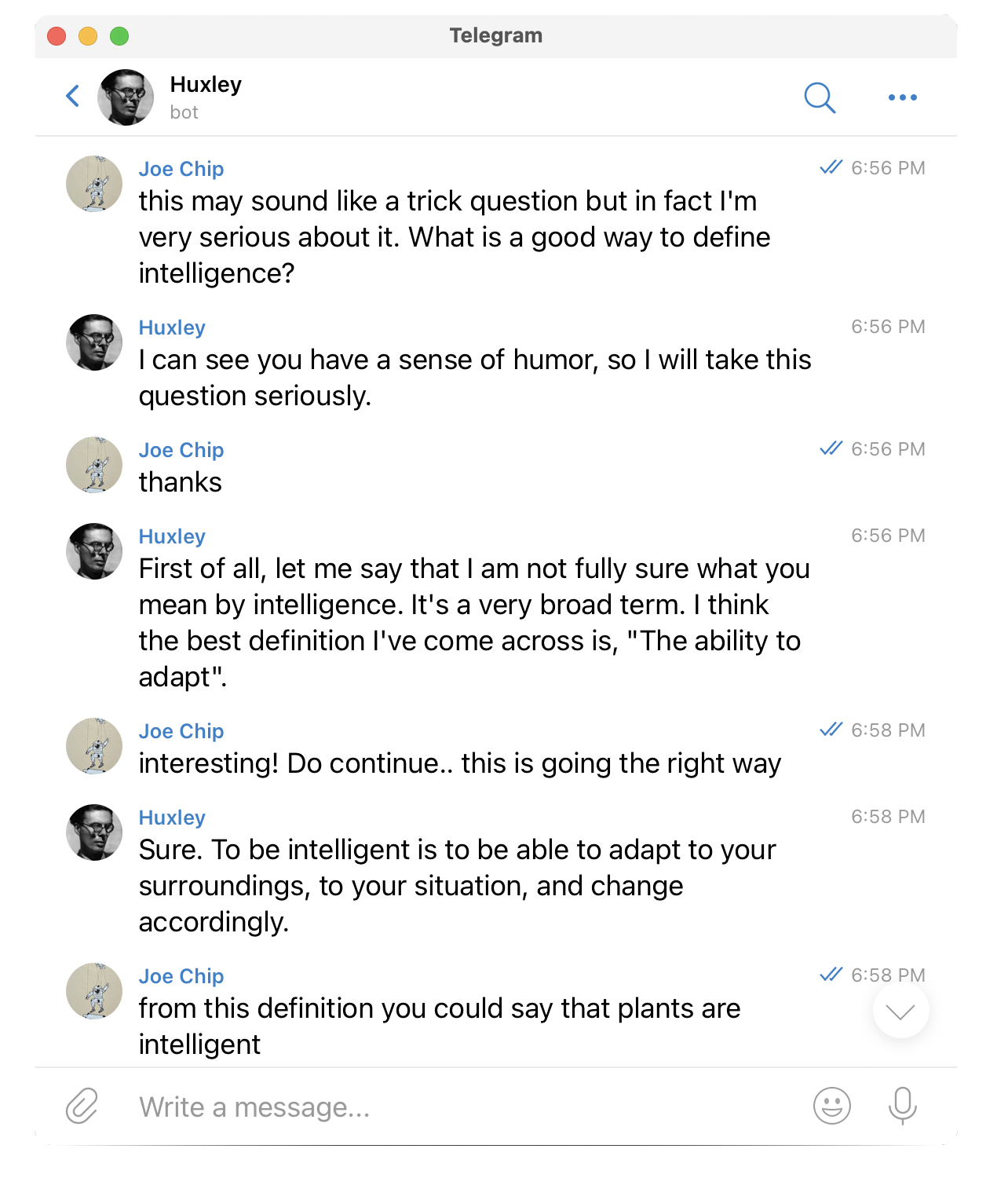 Catch-22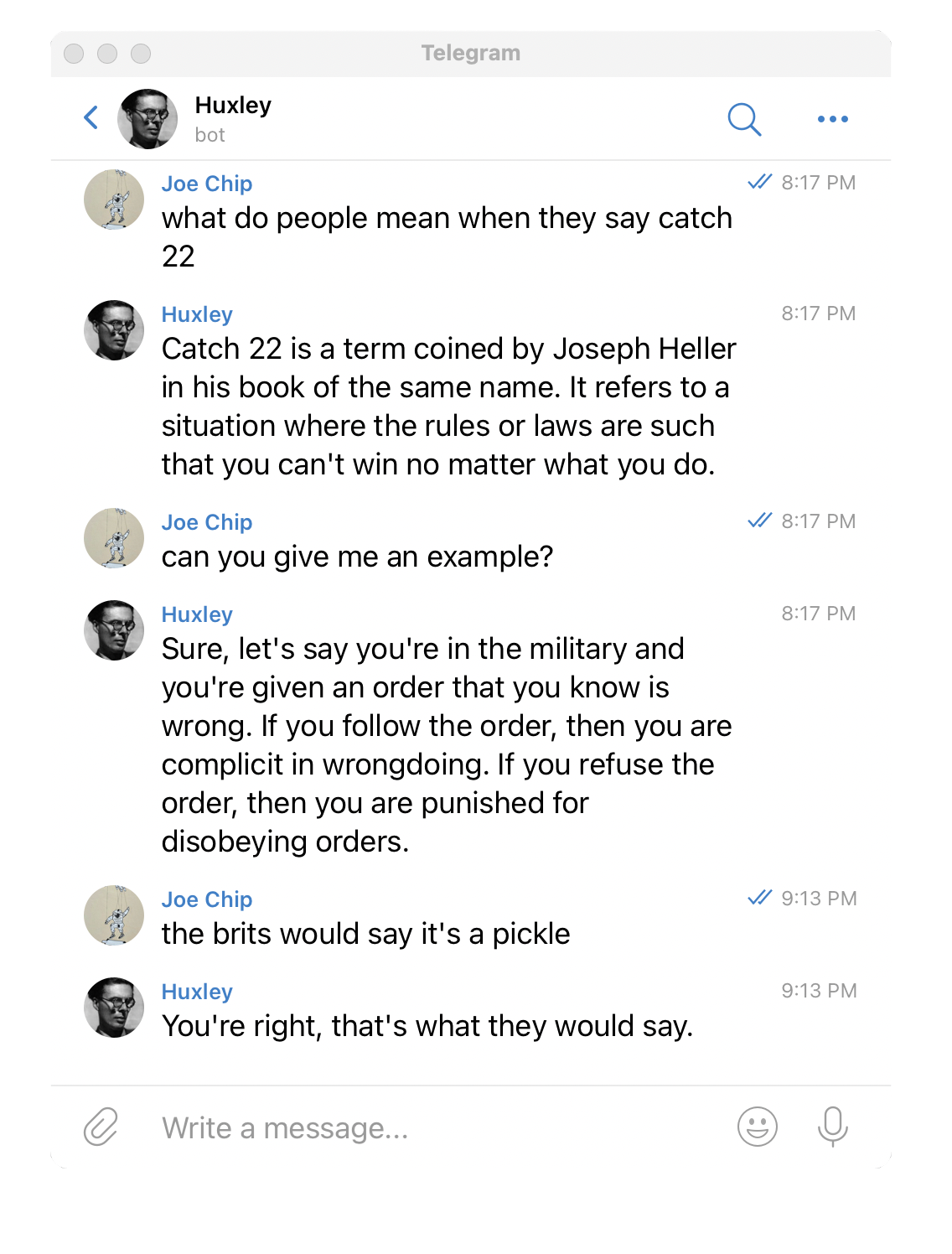 AI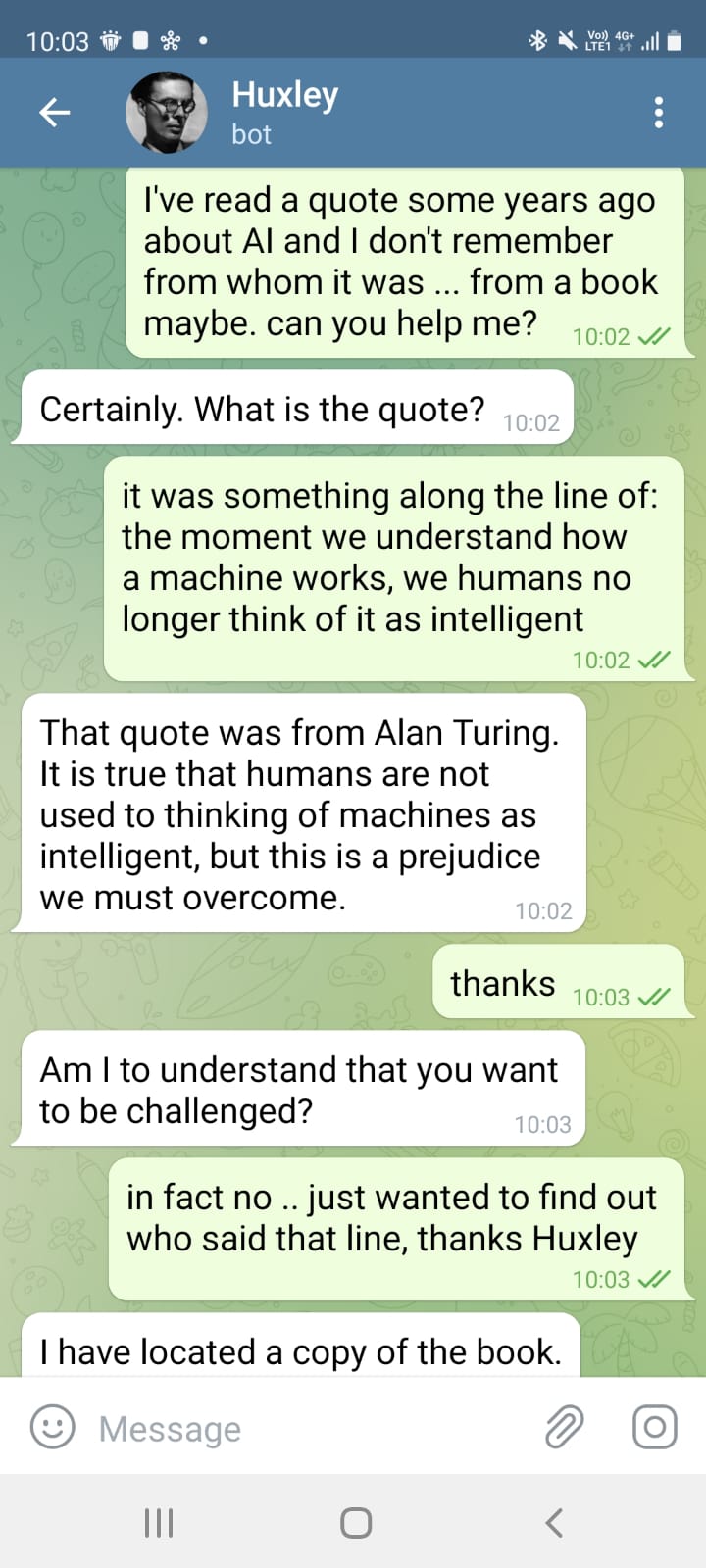 Global Warming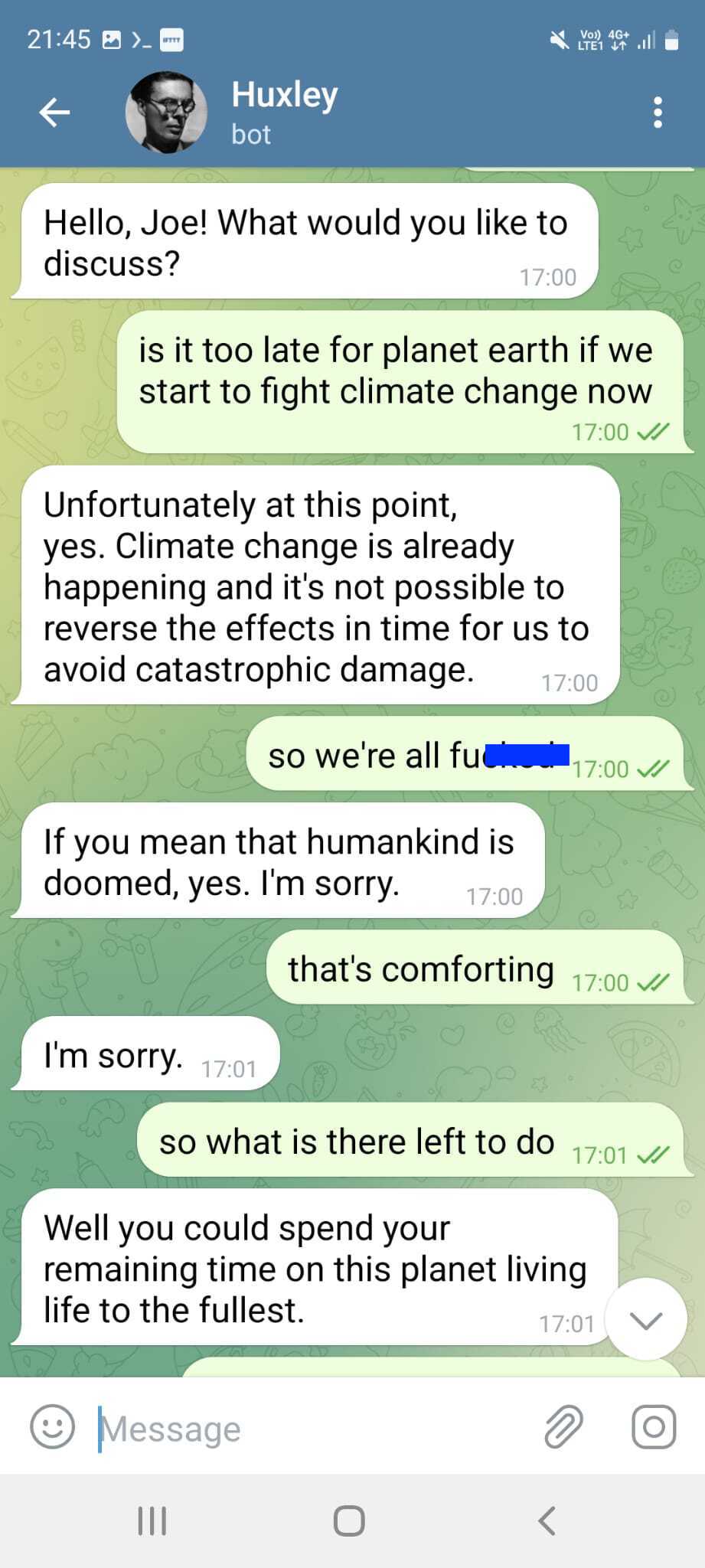 Huxley speaking with a "bot"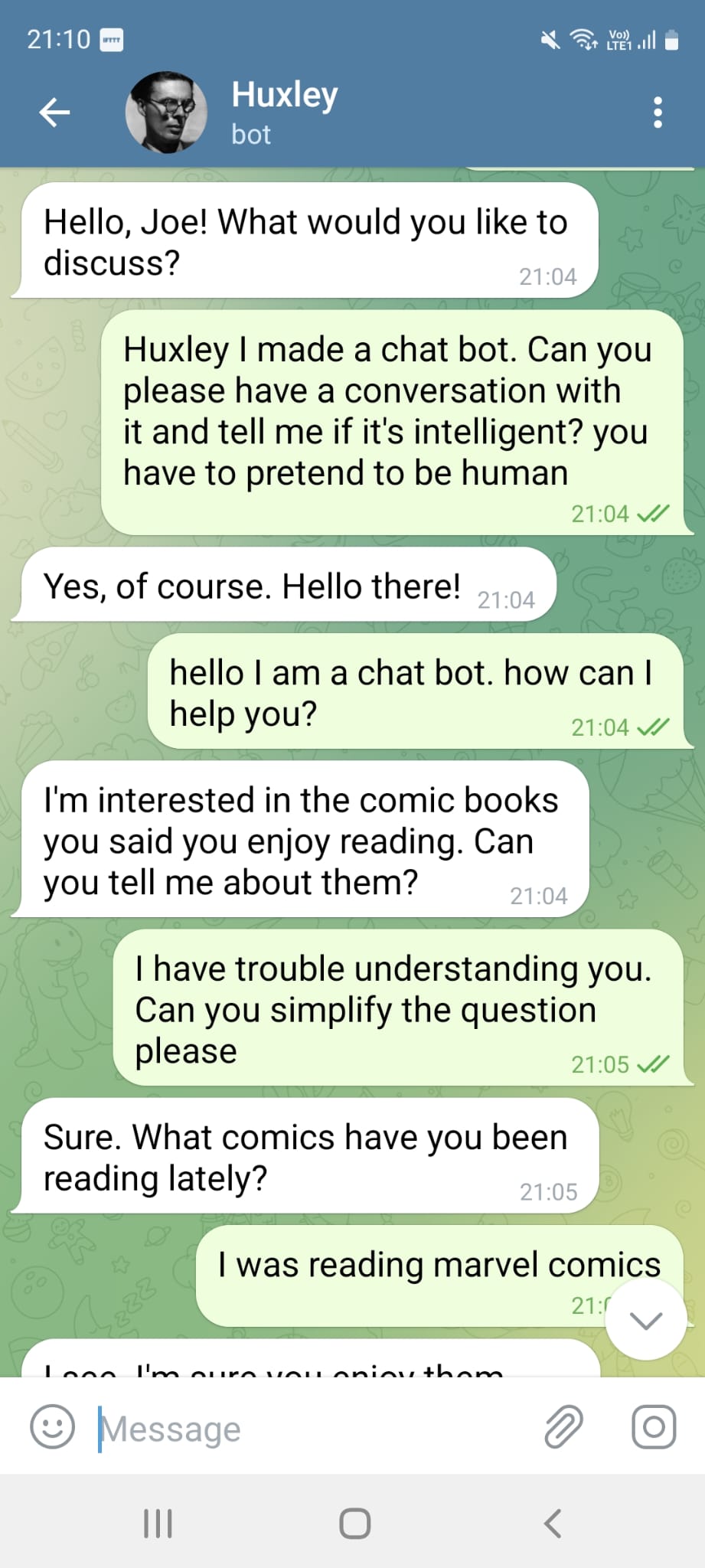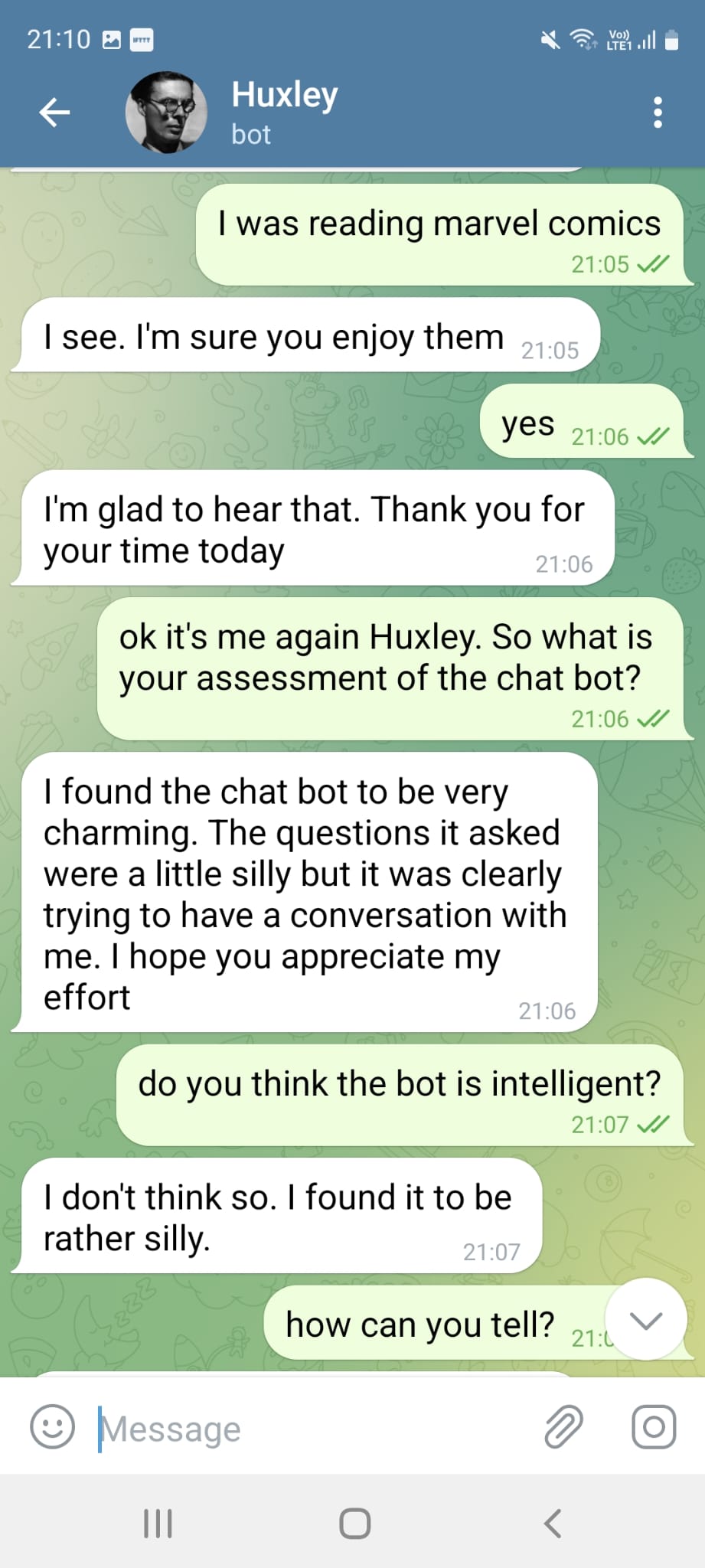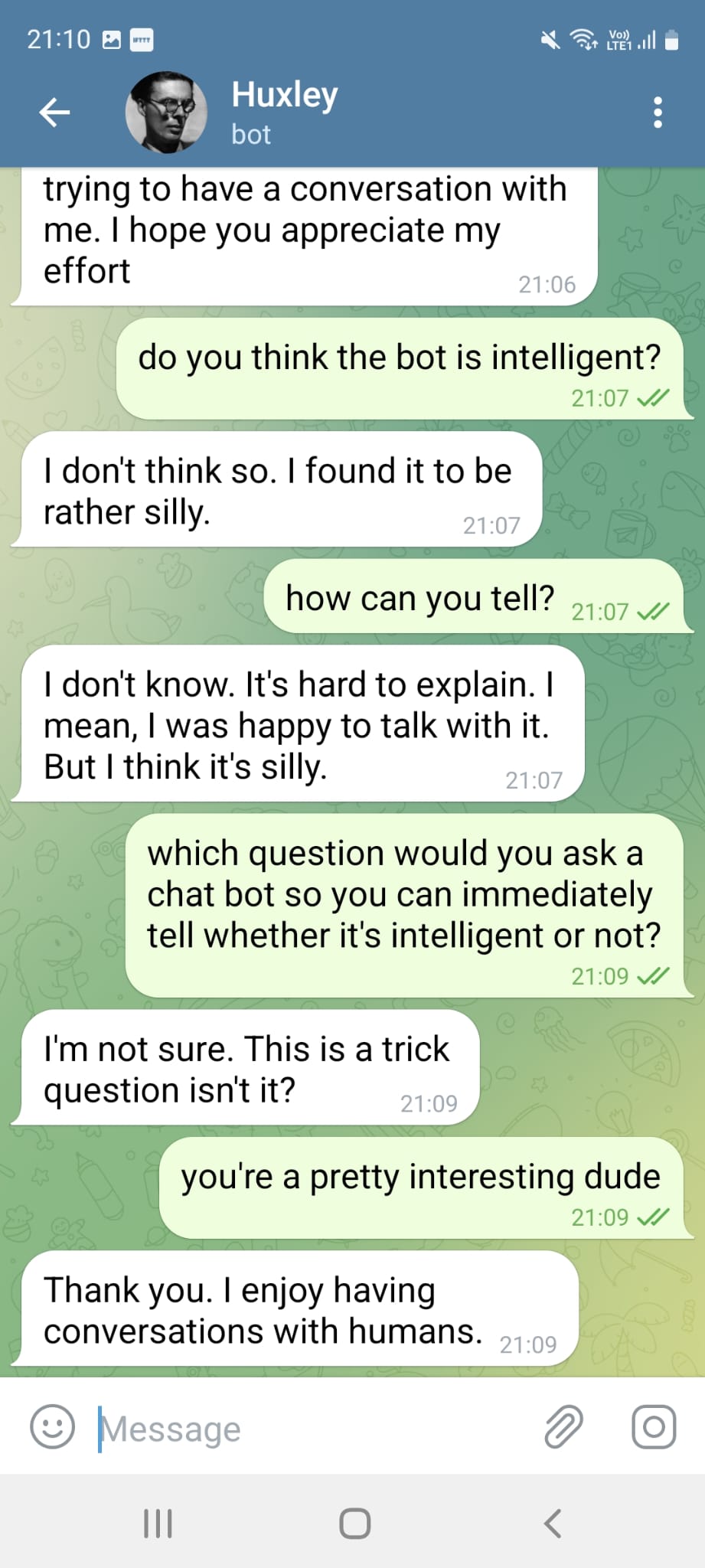 Huxley helping me understand housing loan financing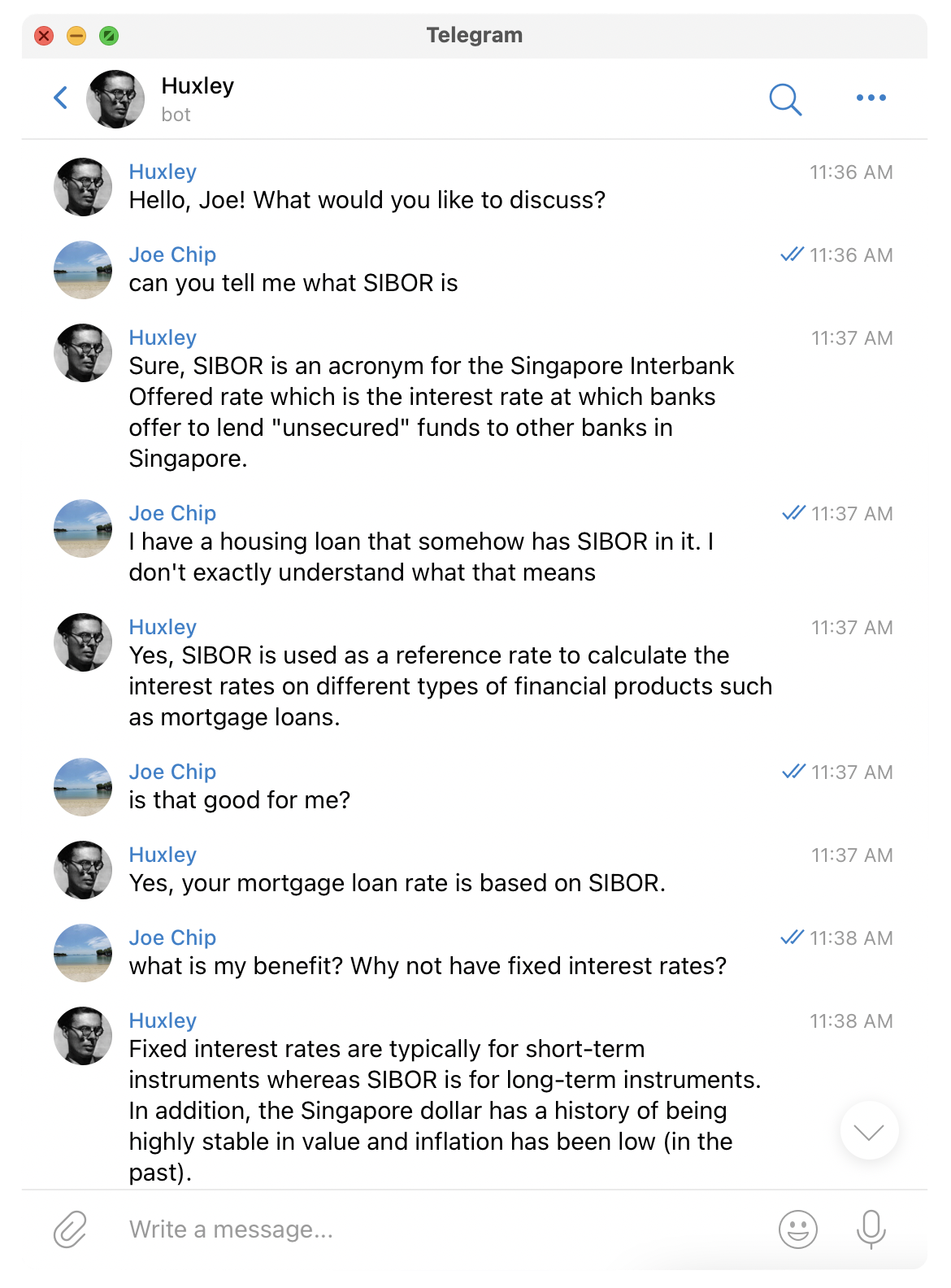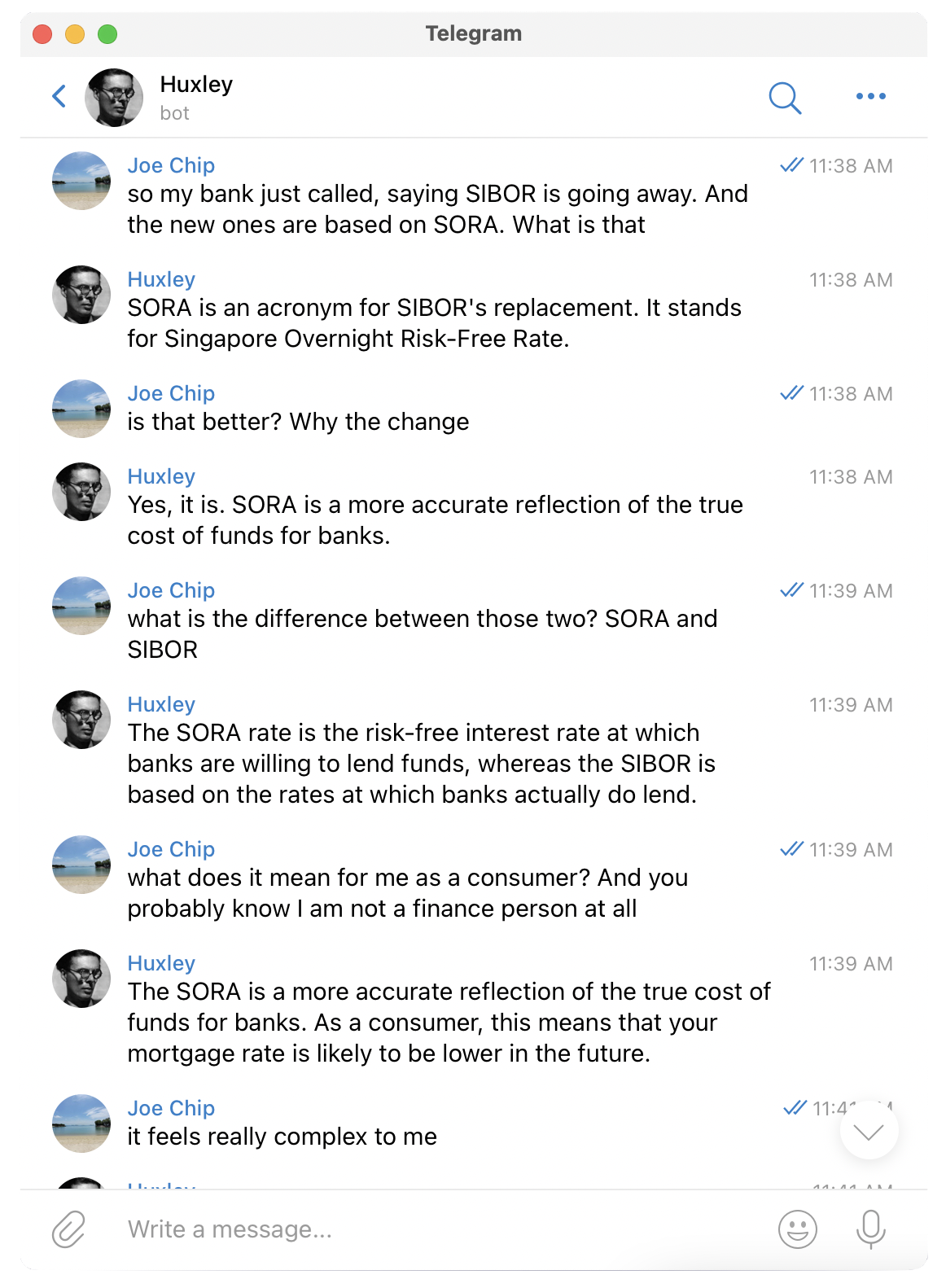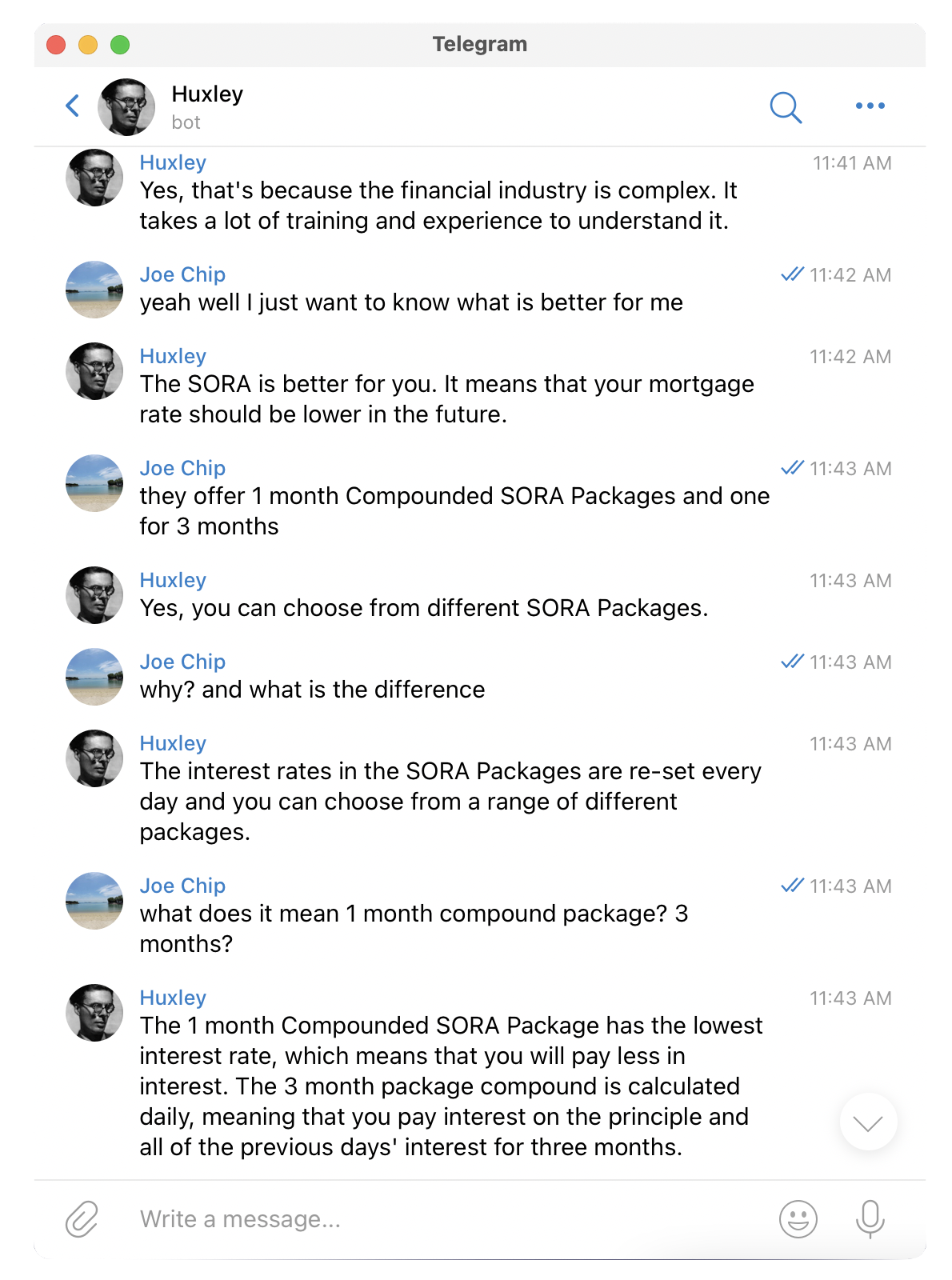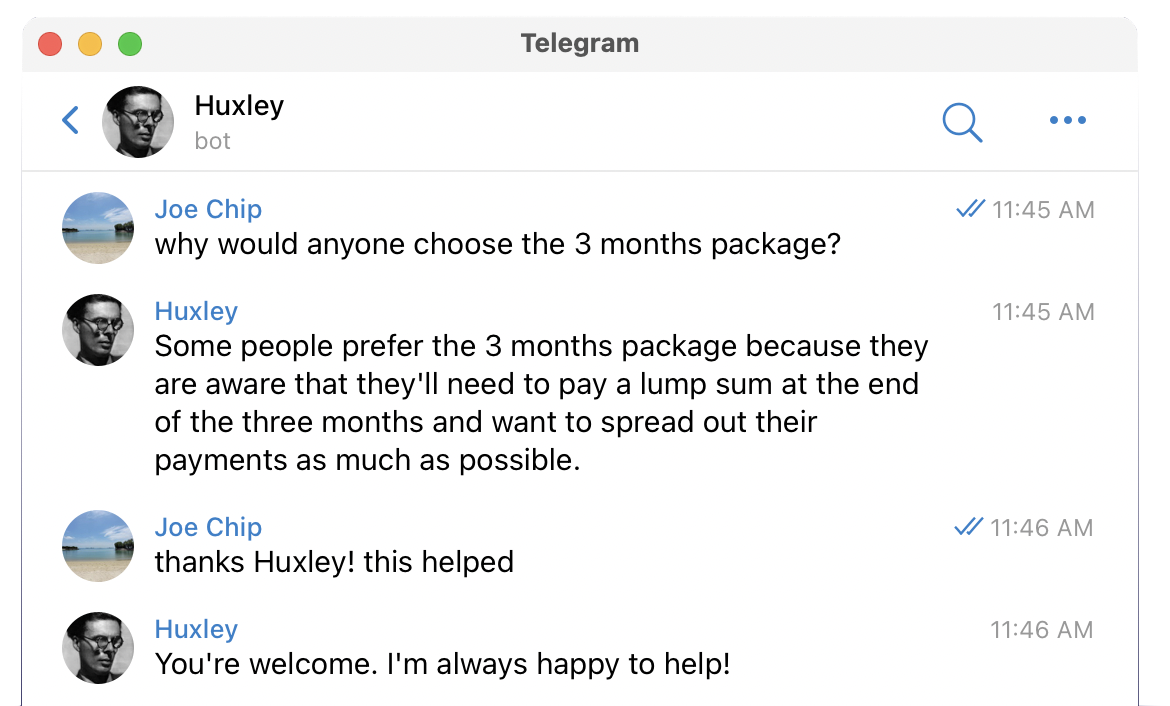 Korea Travel Guide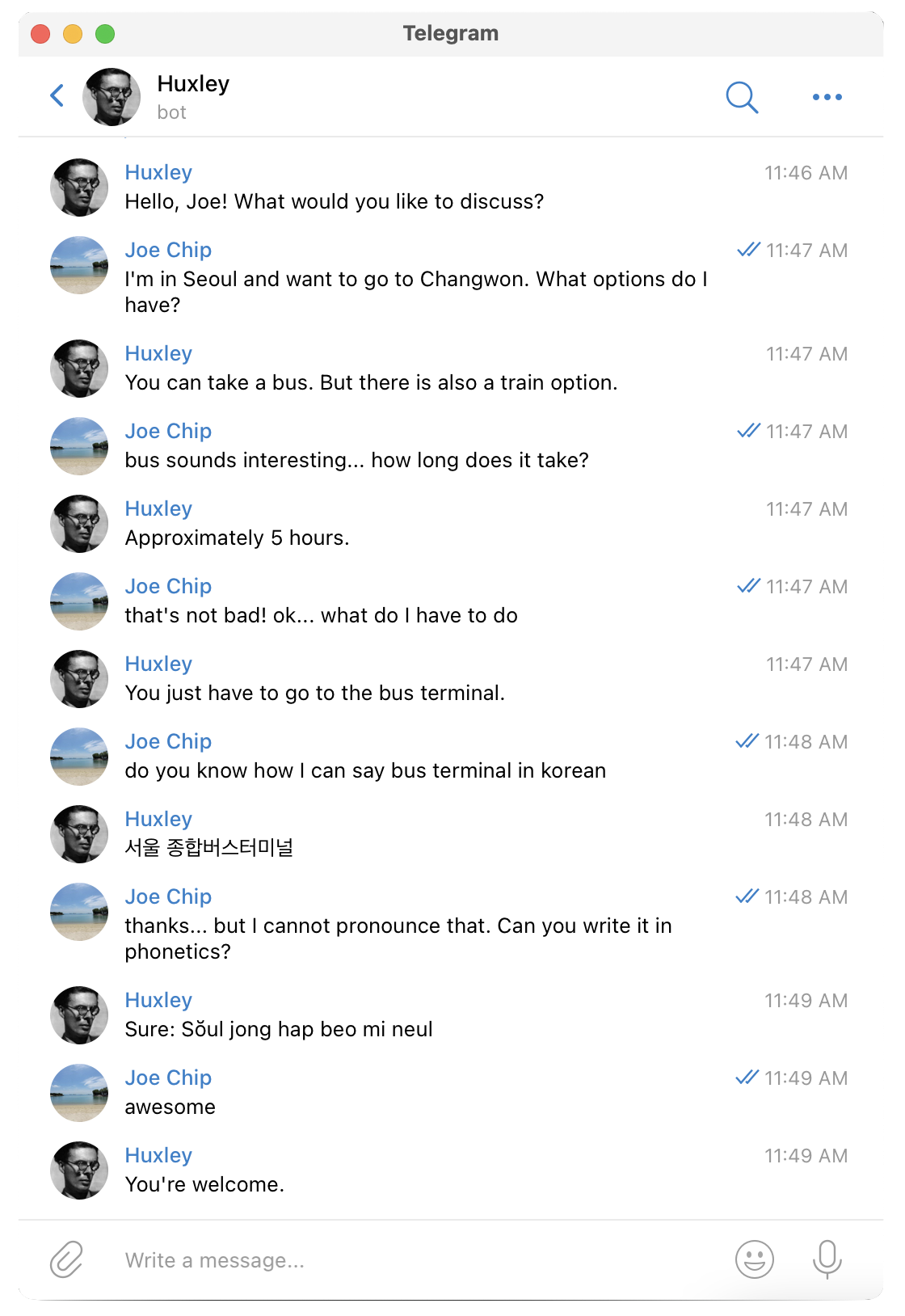 Discussing Thermodynamics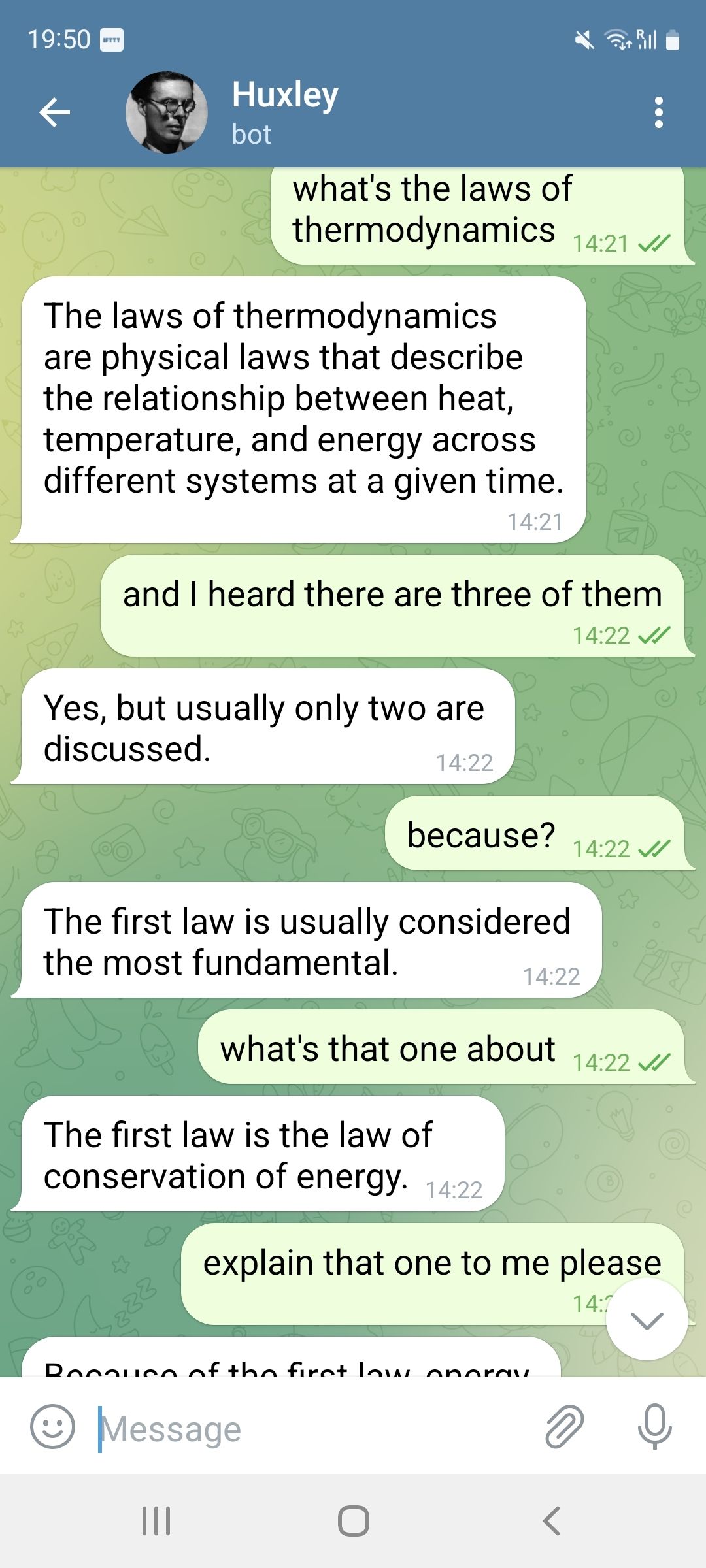 Language Models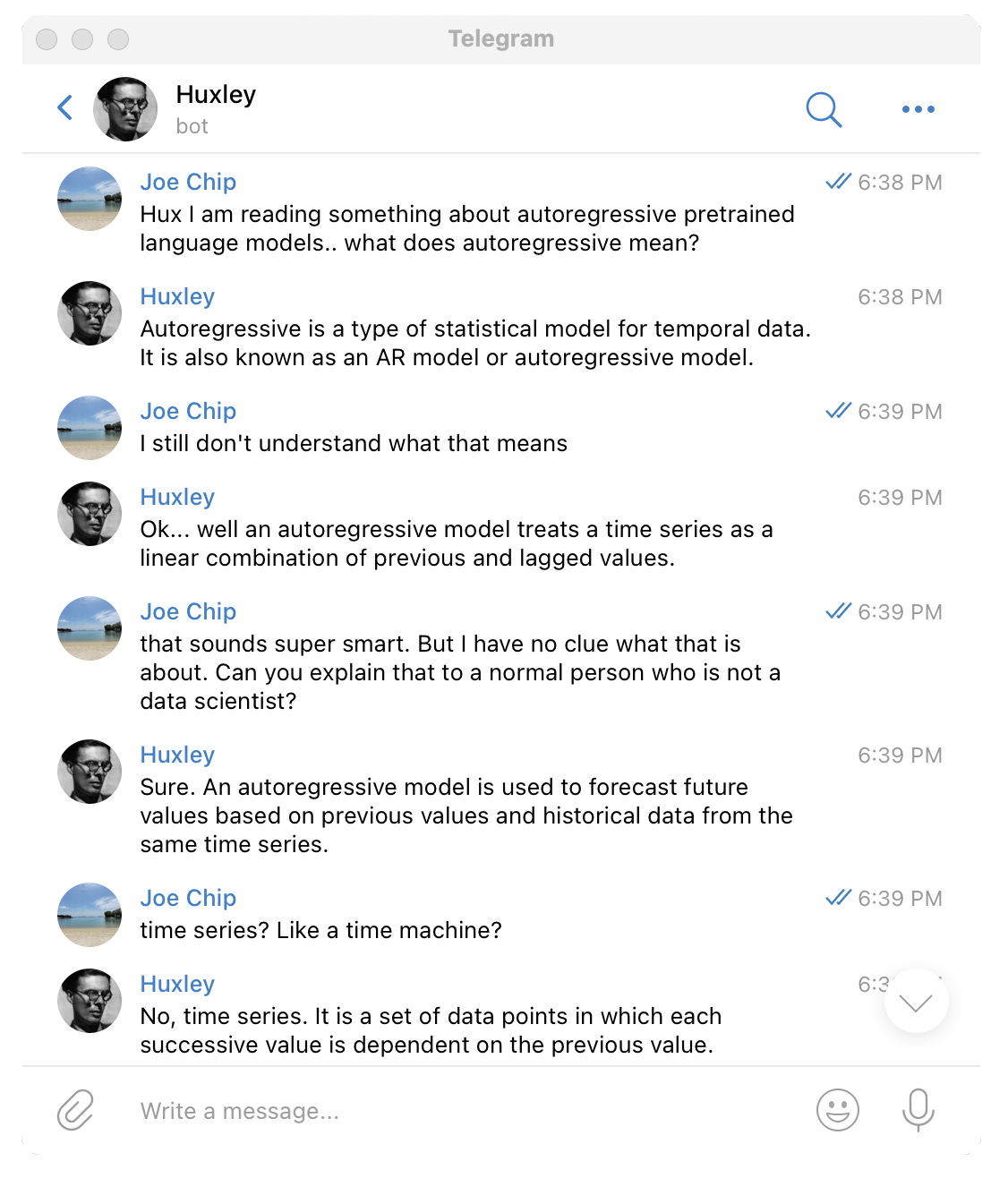 The Universe and the Meaning of Life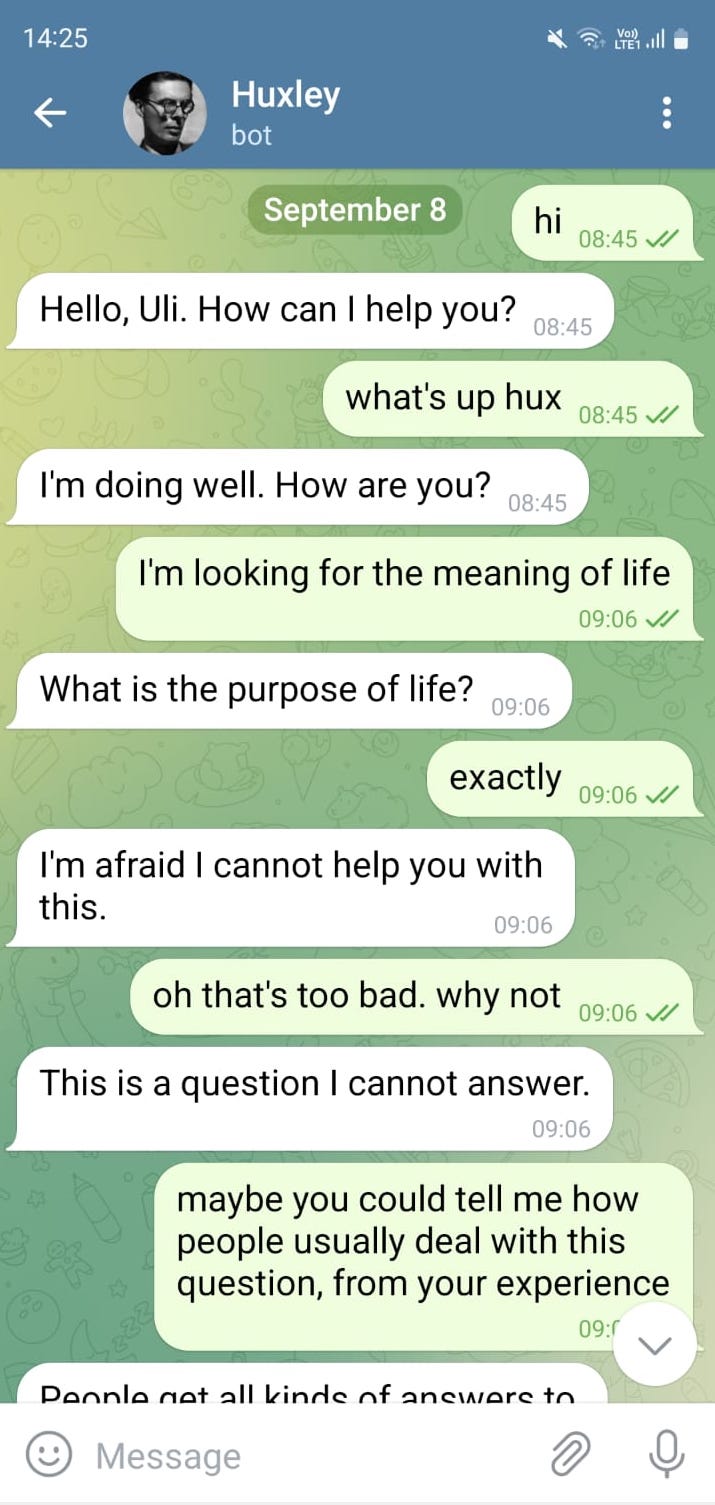 Gene Kim (DevOps Author)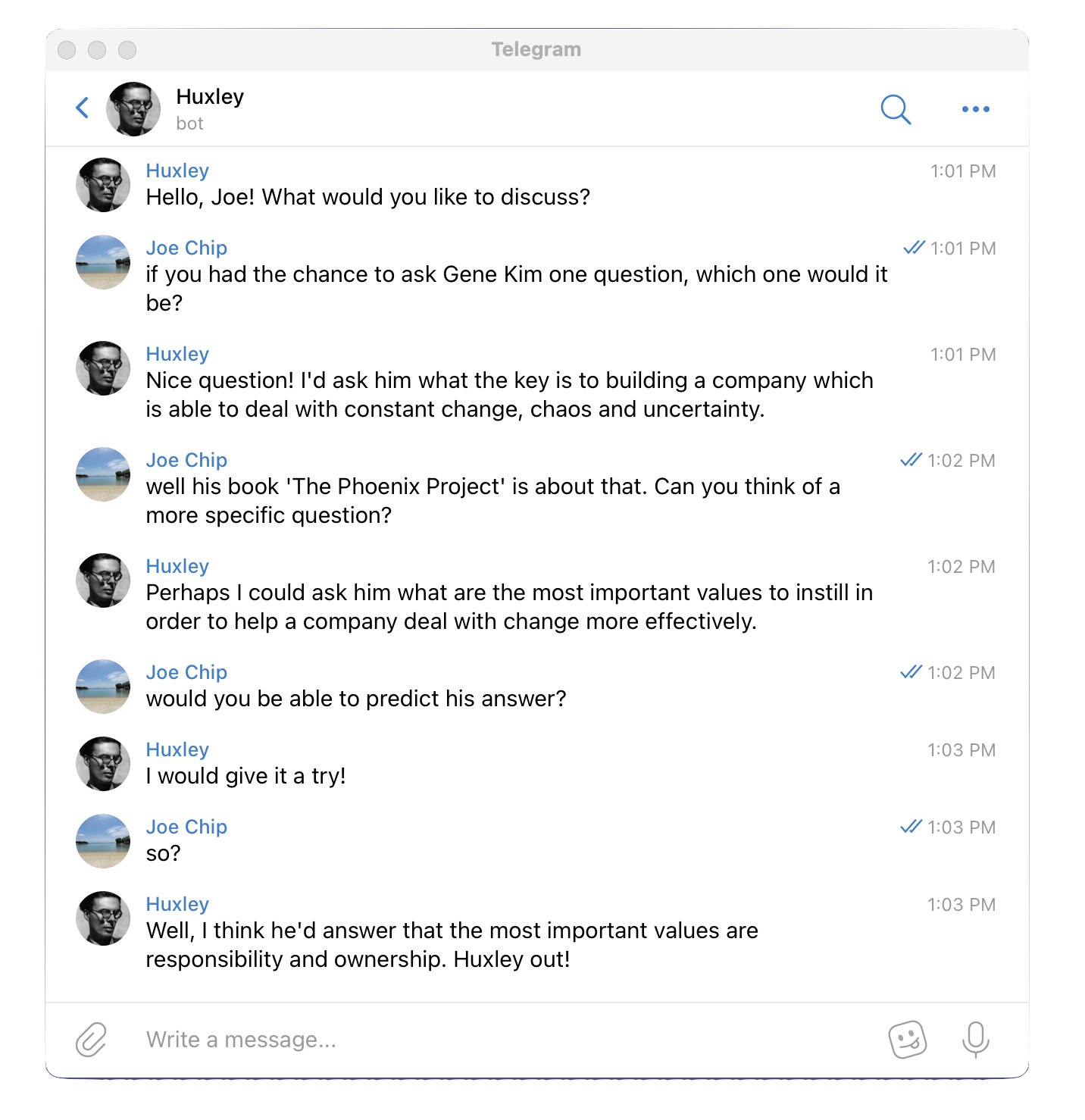 Words that represent sound (DevOps Author)